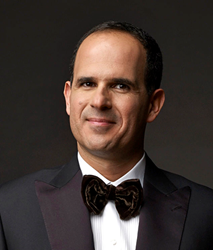 New York, NY (PRWEB) June 03, 2014
More than half of Americans either own or work for a small business and they create about two out of every three new jobs in the U.S. each year. In fact, every year since 1963, the President of the United States has issued a proclamation announcing National Small Business Week, recognizing the critical contributions of America's entrepreneurs and small business owners. Every day, people are working to grow their businesses, create jobs, drive innovation, and increase America's global competitiveness.
On CNBC's primetime reality series, "The Profit," host Marcus Lemonis steps in to save struggling businesses and invests his own cash in the process. As part of its sponsorship of The Profit, Lemonis has teamed up with Ink from Chase, a portfolio of business credit cards, to help small business owners with one of their greatest challenges – financial management. Lemonis offers the following small business advice:

Cash flow. When starting a business, consumers have to have enough cash to withstand losses for two years.
Know your numbers. Business owners need a firm grasp on what they have sold and what their expenses are.
Reward yourself. Use a small business credit card like Ink from Chase that earns rewards points on purchases people make anyway. Leverage these rewards to reinvest in the business.
Keep pride in check. Sometimes business ideas don't work out and it's better to walk away than to continue.
Consider taking in a partner. Often business owners are reluctant to do so. But sometimes fresh capital and new ideas are what is needed to succeed.
Media can download, view and share video and photos at http://magicbulletmedia.com/MNR/inkfromchase/.
About Marcus Lemonis:
Marcus is an American businessman, investor, television personality and philanthropist. He serves as the chairman and CEO of Camping World and Good Sam Enterprises and star of CNBC's Primetime reality series "The Profit," where he lends his expertise to struggling small businesses around the country with the second season premiering February 25th at 10PM ET/PT. Crain's Chicago Business featured him in their 2005 edition of "40 under 40" and in 2008, Ernst & Young named him "Entrepreneur of the Year." Marcus' success in business and philanthropy has also paved way for a valuable television career. In 2011, he was featured on two episodes of NBC's Celebrity Apprentice and also appeared on an episode of ABC's Secret Millionaire in 2012. Lemonis has become a hands-on owner in ONE Brand (Organic - Nutritious –Enriching).