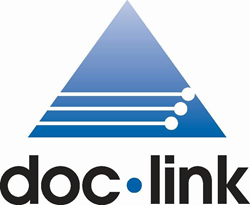 Laguna Hills, CA (PRWEB) June 04, 2014
Altec Products, Inc., a leading provider of integrated document management and workflow solutions, announced today their Gold Sponsorship of the Epicor global customer conferences, EMEA Insights 2014, planned in four countries this month.
EMEA Insights 2014 promises to be bigger and better than ever with a variety of technical, practical and expert hands-on educational sessions to inspire employees and improve companies' bottom lines. Customers will gain valuable insights as they network with fellow professionals, discuss common challenges and share solutions. Attendees will also hear future strategy from Epicor executives and be able to schedule meetings with Epicor product experts like Altec. Matt Muldoon, European Sales Director for Altec, will be showcasing Advanced Print Management (APM) as an innovative tool for Epicor customers to go paperless in manufacturing, distribution, retail and service organizations.
The first conference runs June 2nd and 3rd at the Marriot Kungholmen in Stockholm, Sweden followed by the event at the Sheraton Airport Hotel in Frankfort, Germany on June 5th. There is a one day partner and customer event on June 8th at the Westin Mina Seyahi Hotel in Dubai, and the last EMEA event will be held June 11th and 12th at the Chesford Grange Hotel in Kenilworth, UK.
In Stockholm and Kenilworth, Muldoon will present an educational session on APM. "Altec is very excited about sponsoring Epicor Insights this year as the market for document management is visibly growing in Europe and the Middle East," claims Muldoon. "More and more companies realize the potential savings and increased cash flow that proper electronic document management provides." He adds, "From simple, effective workflow for approvals of purchase invoices to automatic delivery of complex documentation to customers with invoices, we look forward to helping customers expand their vision of document management to improve their bottom line."
Altec's solution, APM, is tightly integrated to Epicor ERP solutions to streamline critical business processes. Epicor users running APM or APM Plus can further its functionality by adding enhanced features including Epicor integration, workflow and Smart Forms - electronic forms that are configurable, easy to use, and can extend to any department and any process.
CEO of Altec, Mark Ford, remarks, "EMEA 2014 gives Altec a rich opportunity as a strategic Epicor partner to collaborate with customers to stimulate dialogue and solve critical business challenges by using APM to increase efficiencies and ultimately drive customer satisfaction."
Altec's continued support of Epicor events at the highest level of sponsorship is built upon a mutual strategy to develop a unique customer intimacy and help companies improve their document visibility. With this visibility, business executives can make sound decisions when financial and sales information is electronically archived and becomes immediately accessible.
The Epicor Solutions Pavilion provides a venue for customers to personally experience the power of their Epicor enterprise applications with APM.
Insights in Stockholm: June 2 - 3
Register for Sweden
Insights in Frankfort: June 5
Register for Germany
Insights in Dubai: June 8
Register for Dubai
Insights in UK: June 11 - 12
Register for UK
About Altec
Altec is a leading provider of Integrated Document Management (IDM) solutions to mid-market companies. For more than 25 years, Altec has provided a wide range of accounting-centric paper to paperless solutions including its flagship product, doc-link™, which enables companies to capture, archive, workflow and route structured and unstructured documents to customers, employees and vendors. Altec's comprehensive solutions include IDM, output management, MICR check disbursement and paper documents that serve more than 13,000 customers worldwide. Altec enjoys strong, collaborative partnerships with ERP solution providers like Epicor Software to provide the most comprehensive, integrated enterprise document management solutions. Altec delivers its IDM solutions through a global network of authorized partners in more than 60 countries throughout the Americas, EMEA and Asia Pacific. Visit Altec at http://www.altec-inc.com, or call April Blankenship at 1-800-997-9921.
Epicor is a trademark of Epicor Software Corporation, registered in the United States and other countries. Other trademarks referenced are the property of their respective owners.