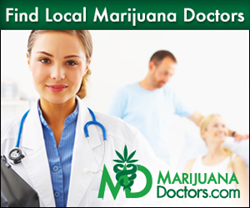 (PRWEB) June 03, 2014
While Hollywood is most notable for its rightful place in history as the home of America's burgeoning entertainment industry, the city today serves as the home of one of the Golden State's most compassionate healthcare establishments – Hollywood Easy Clinic.
Hollywood Easy Clinic is a doctor's office that is located in Los Angeles County, California specializing in medical marijuana, general medicine, and cosmetic surgery. Established in the neighborhood of Hollywood, Hollywood Easy Clinic was founded to serve as a designated facility where California Proposition 215 medical marijuana patients could be happily provided with recommendations, renewals, cultivation recommendations and other beneficial services relating to an unconventional treatment option. Known as the "California Compassionate Use Act," Proposition 215 was enacted by California voters and took effect on November 6th, 1996.
In compliance with California Health & Safety Code 11362.5, Hollywood Easy Clinic has the possibility of becoming a household name for medical marijuana patients residing in California. Providing only the most essential services in alternative treatment, this Hollywood marijuana doctor features some of the industry's most individualized services such as medical marijuana evaluations, state-recognized medical marijuana certifications and doctor-written medical marijuana recommendations. Additionally, Hollywood Easy Clinic boasts an on-hand staff that is made readily available to assist patients with the many tedious tasks required to obtain a California medical marijuana card.
Once a small community before the start of the early 1900's, Hollywood merged into the City of Los Angeles in 1910 and soon thereafter became one of the world's most dominant areas to ever exist. As soon as the city's film industry transformed from a diamond in the rough into an outright industry-leader, Hollywood became one of the most sought-after destinations for travelers from around the world.
Although Hollywood Easy Clinic is located in Los Angeles County – more specifically Hollywood, California – it does not mean that any of the important patient-centered services will be geographically limited. Hollywood Easy Clinic willingly extends all services in alternative medicine to the surrounding towns and communities of Beverly Hills, Glendale, Los Angeles, Burbank, Culver City, Inglewood, Huntington Park, Manhattan Beach, Redondo Beach, Marina Del Rey, Venice, Santa Monica, Westwood, Brentwood and South Pasadena.
Patients who are unsure of utilizing the benefits of marijuana as an alternative medicine should seek out physician counseling with this location before any decision has been made. All patients are welcome at the facility, as Hollywood Easy Clinic treats a multitude of medical conditions.