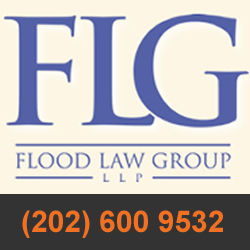 At Flood Law Group, we work hard to protect consumers that are harmed by defective and recalled products and strive to recover maximum financial recoveries for our clients
Washington, DC (PRWEB) June 03, 2014
In light of the recent GM recalls involving transmission problems, Flood Law Group announced today that it has sponsored a new website, gmtransmissionrecalllawsuit.com, to help individuals and families interested in learning about the GM recalls. The national product liability law firm helps consumers that are harmed by defective products and is sponsoring the website to spread awareness about the recall and to provide affected individuals with information about their legal rights.
According to a May 21st USAToday.com article, GM has recalled approximately 15 million vehicles this year due to problems. Among the recalls, according to the USAToday.com article and a Reuters article published on May 6th, are two separate recalls involving transmission problems. The latest of the two recalls involves more than 1 million cars for a problem with the shift cable that may prevent the driver from shifting into a separate gear, putting the car in park or removing the key from the ignition. So far, GM reported 18 accidents and one injury involving the faulty gear shift. Affected models include: 2004-08 Chevrolet Malibu and Maxx, 2007-08 Saturn Aura, 2005-08 Pontiac G6.
According to Reuters, earlier in May, GM recalled 59,628 Saturn Aura mid-sized cars due to a problem with the automatic transmission shifters that was causing the gear shift to display the wrong gear. GM stated that the defective automatic transmission shift lever has been linked to 28 accidents and four injuries in the last 7 years.
"When auto parts such as transmissions fail, the results can be devastating," said Christopher Brown, Director of Communications for Flood Law Group. "At Flood Law Group, we work hard to protect consumers that are harmed by defective and recalled products and strive to recover maximum financial recoveries for our clients."
For more information about the GM recalls involving transmission problems, please visit gmtransmissionrecalllawsuit.com.
About Flood Law Group
Flood Law Group, LLP is an experienced litigation firm, serving injured persons and families across the nation. The law firm handles complex cases involving asbestos litigation, pharmaceuticals, defective medical devices, medical malpractice, birth injuries and more. Flood Law Group, LLP is also one of the top law firms in the nation to handle serious injuries and wrongful death.
For more information, visit: floodlawgroup.com