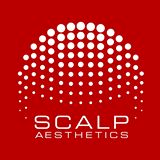 We want to better serve our clients and focus on the consultations and relationships that we are building.
Rochester, NY (PRWEB) June 02, 2014
Scalp Aesthetics, an advanced hair loss restoration provider located in Rochester, NY, has brought its innovative treatments to new locations in Phoenix, AZ and Bronxville, NY in order to fulfill the growing demand of its clientele. The new facilities are up and running, ready for both consultations and hair restoration treatment.
After experiencing a spike in service requests from these areas, Scalp Aesthetics decided that the time was right to relocate from some of their previous locations, and used the moves as an opportunity to upgrade and revamp their spaces. According to Bryce Cleveland, owner and CEO of Scalp Aesthetics, the opportunity to work in revamped facilities "keeps the energy and momentum high, and we love to feed that energy to our clients."
"These new facilities will make us more accessible to clients and will allow [clients] to have us at hand's reach if need be," Cleveland explained. "Since this is such a personal service, we want to keep our relationships with our clients in focus."
The new locations will be a huge benefit to Scalp Aesthetics's clients, since improved accessibility means improved availability. Scalp Aesthetics will be able to fully accommodate clients with this change. With these new locations, clients can get the appointments they want, and the care and attention they need.
Scalp Aesthetics also believes that serving local areas is an important part of doing business. Working with a company that's local to the area provides clients with great comfort and convenience, which is why Scalp Aesthetics makes it a priority to be part of local communities.
"It helps us to better relate and it keeps the relationship with our clients genuine. We don't want to just be a building where you go and get something done, we want to be an experience," said Cleveland. "We want to better serve our clients and focus on the consultations and relationships that we are building. These spaces allow us to do so."
The two new locations are just the beginning of Scalp Aesthetics's plans to continue growing. The company aims to break ground in larger cities in the future.
Cleveland was sure to note that, "It is because of our clients that we are able to accomplish these great many things, and I thank you!"
Scalp Aesthetics is located in Rochester, NY at 85 Allen Street, Suite 110. Learn more information about the company and hair loss restoration by calling (855) 424-7828 or visit online at scalp-aesthetics.com.