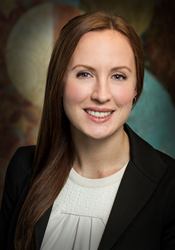 (PRWEB) June 04, 2014
In the recent case of McCormick v. Fasken Martineau DuMoulin LLP, 2014 SCC 39, the Supreme Court of Canada ruled that a lawyer could not claim discrimination under the British Columbia Human Rights Code ("Code"), because he was not in an employment relationship with his law firm.
The Code protects British Columbians from discrimination in employment on the basis of age. This legislation is similar to human rights legislation in several provinces as well as Canadian federal legislation.
Michael McCormick had been an equity partner at the law firm Fasken Martineau DuMoulin LLP since 1979. The firm's Partnership Agreement requires equity partners to divest their ownership at the end of the year they turned 65. At 64, McCormick filed a complaint against the law firm at the British Columbia Human Rights Tribunal. He alleged that the provision in the Partnership Agreement which required him to give up ownership because of his age was discriminatory. The firm argued that McCormick was an owner not an employee and could not file a complaint under the Code because he was not in an employment relationship.
The Supreme Court ruled that as a partner, McCormick had many rights. He was not in the type of dependant relationship that the Code was intended to protect. Consequently, the human rights protections against age discrimination did not apply to McCormick. The Supreme Court qualified that a partner may be an employee in situations where there was genuine control by a firm over the partner.
MacLeod Law Firm explains that this decision is significant as it may limit many professionals across Canada from accessing human rights protection. "Going forward, partners as well as independent contractors who experience discrimination at work will need to carefully present their complaints in order to avoid courts finding that they are not in employment relationships" said Nicole Simes of MacLeod Law Firm. "In certain jurisdictions, these individuals may be able to claim discrimination on the basis of contract" Simes reported.
Nicole Simes is a lawyer with MacLeod Law Firm, a Canadian Labour and Employment Law Firm. MacLeod Law Firm has represented 1000s of employees over the past 25 years. MacLeod Law Firm's practice includes wrongful dismissal claims, employee terminations, severance packages, employment contract review, employee resignation advice, human rights claims and workplace safety.