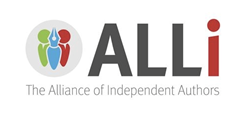 Ingram Spark is one of the most exciting services in the self-publishing space. ALLi is delighted to afford this discount extension to our members
LONDON (PRWEB UK) 3 June 2014
The Alliance of Independent Authors (ALLi) today announced a new extension to their relationship with IngramSpark, that will provide ALLi members complimentary access to over 39,000 retailers and stockists through IngramSpark's extenstive distribution network.
The extension, which offers a huge range of global distribution prospects for ALLi authors selling more than 100 units annually, supplements other discounted rates across a range of IngramSpark services including volume discounts on print and reprint orders. Full details on the range of discounts available to ALLi members can be found via ALLi's Self Publishing Advice blog.
The offer is valid until December 2014, and is open to registered ALLi members, using a specially allocated code.
"Ingram Spark is one of the most exciting services in the self-publishing space," said ALLi Founder and Director Orna Ross, welcoming the deal. "It offers the widest range of distribution options, has a truly global reach and a unique relationship with bookstores. Most importantly, Ingram is listening closely to feedback and very committed to providing a great service for authors. We know there are a number of improvements and enhancements planned this year and next and ALLi is delighted to afford this discount extension to our members."
Ingram launched its IngramSpark service for independent publishers in July 2013. The platform aims to integrate technology, manufacturing, logistics and worldwide distribution capabilities for print and e-book content into a single easy-to-use platform.
The deal is the latest in ALLi's ongoing work to ensure their members have unparalleled access to resources that foster excellence in author-publishing.
###
About ALLi
The Alliance of Independent Authors (ALLi) is the professional association for self-publishing writers. Rapidly growing, this nonprofit organisation brings together the world's best indie authors and advisors, offering contacts, connection & collaboration plus expert guidance & advice. It also widely champions the interests of author-publishers, within and outside the publishing industry. Director Orna Ross has been named "one of the 100 most influential people in publishing" (The Bookseller). Join The Alliance of Independent Authors at http://allianceindependentauthors.org/join.
For further information enquiries, please contact:
Nerys Hudson
press(at)allianceindependentauthors(dot)org
+49 (0) 176 8190 7300