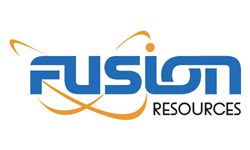 Colorado Springs, CO (PRWEB) June 04, 2014
Fusion Resources LLC is pleased to announce the successful development of the Little Garrett JV located in Nowata County Oklahoma. The Little Garrett JV consists of 25 new drills (20 producers, 1 water supply, and 4 injection wells) to a depth of approximately 1,300'. All 20 producers are online and generating a positive return to the partners who took advantage of this play. The Little Garrett JV is now the #1 producing lease in all of Nowata County.
The 80-acre Little Garrett Project overlies the prolific Pennsylvanian Bartlesville Sandstone formation, which launched major oil companies like Phillips, and Sinclair Oil. It continues to be one of the most reliable pay zones in Oklahoma. Based on existing data and historical well control, Fusion CEO, Justin Brown, estimates Recoverable Reserves to be 600,000 barrels of oil. "For this reason we are proceeding to develop the field to its fullest potential."
Solution gas-drive mechanism: Brown reports that, "This is a solution gas-driven mechanism yielding excellent primary recovery from the outset of the program." Expert support personnel, including petroleum engineers, pumpers, roustabout crews, a Pull-In Unit Rig and day-to-day operating efficiencies are in place. All contribute to lower operating costs over the lifetime of this project.
With 100 plus years of production history the Pennsylvanian Bartlesville Sandstone field has been identified as being approximately 140 miles in length on the North-South axis, and ranging from 6 miles wide on the northern end to over 60 miles wide at the southern end. This is a classic fan-delta shaped formation seen around the world.
Fusion Resources LLC was founded in 2011 to create investor wealth by applying state-of-the-art technology to produce domestic oil and natural gas from proven reserves. We have assembled a world-class group of professional geologists, petroleum engineers and operators for the purpose of lowering risk and increasing yield for our accredited partners. To further mitigate risk Fusion Resources employs the highest standards of due diligence and provides a "turnkey" cost control structure for each project.
For more details use this address (research(at)fusionresourcesllc(dot)com) or call Justin Brown: 719-368-8100.
http://www.fusionresourcesllc.com
Disclaimer: This release/announcement/document is neither an advertisement, an offer to sell, nor a solicitation of an offer to buy securities, Units or participations of Fusion Resources LLC. This release/document contains certain statements, estimates, and forecasts with respect to future performance and events. All statements other than statements of historical fact included in this release/announcement/document, a Memorandum, or the Fusion Resources LLC website, including, but not limited to, statements regarding future performance of events, are forward-looking statements. All such forward-looking statements are based on various underlying assumptions and expectations and are subject to risks and uncertainties, which could cause actual events to differ materially from those, expressed in the forward-looking statements. As a result, there can be no assurance that the forward-looking statements included in this release/document, a Memorandum, or the Fusion Resources LLC website will prove to be accurate or correct. In light of these risks, uncertainties and assumptions, the future performance or events described in the forward-looking statements in this release/document, a Memorandum, or the Fusion Resources LLC website might not occur. Accordingly, investors should not rely upon forward-looking statements or historical performance as a prediction or indicator of actual or future results. Also, Fusion Resources LLC, its officers, principals, employees, agents, subsidiaries, affiliates and consultants, and the other parties, investors, and partners involved in any properties, programs and Fusion Resources LLC activities have conflicts of interests. The price received for the oil and natural gas produced from any investments, activities, properties may be less than quoted NYMEX prices at any given times. Fusion Resources LLC does not undertake any obligation to update any forward-looking statements, facts or other information, whether as a result of new information, future events, subsequent circumstances or otherwise. Information herein is not intended to be any form of solicitation. Information found on this page is neither an offer to buy or sell securities or other investments.