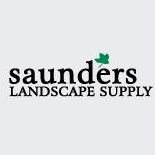 Chantilly, VA (PRWEB) June 03, 2014
In May 2014, Saunders Landscape Supply saw high demand for their gravel and services, largely due to the wettest April on record. "The brutal winter we experienced in 2014 has created the need for rehabilitation of residential driveways," explains Don Saunders, owner of Saunders Landscape Supply. The increased precipitation earlier this spring led to deterioration and damage to driveways and home landscaping throughout the Virginia and Maryland area.
"The amount of snow and moisture deteriorated the driveways, and washed a lot of gravel away in many cases making it uneven," says Saunders. "People are applying a recoating of their gravel driveway after the damage this winter has caused."
The benefit of laying down new gravel goes beyond just the texture of the driveway. Gravel can also help to improve a yard's appearance. Homeowners often prefer gravel driveways because they are less expensive than asphalt and concrete, as well.
Driveways usually receive 57 bluestone, which is comprised of 3/14 inch pieces, or 21A, which is a mixture of stone dust and 57 bluestone. 57 bluestone is popular because the size of the stones allows for highly effective drainage. 21A, on the other hand, allows for greater compaction. When the driveway is more compacted and dense, it's less likely to shift and require maintenance.
Saunders Landscape Supply provides a variety of landscape services, and gravel has been a part of these offerings for the past 20 years. In addition to driveway gravel, they also sell river rock gravel, river wash gravel, and pea gravel, which can be used throughout the yard as a visually appealing part of garden landscaping. "A lot of people are spending time outdoors in the summer. The decorative gravel will improve the look of the yard, and provide a much better atmosphere," adds Saunders.
Saunders Landscape Supply has served residents of Virginia and Maryland since it was founded in 1994, and provides the materials that homeowners need for any lawn renovation or maintenance plan. The business is located at 14016 Sullyfield Circle in Chantilly, VA. For more information, call 703-764-4831, email marketing (at) saundersls (dot) com or visit saundersls.com.