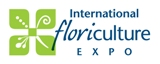 Portland, ME (PRWEB) June 04, 2014
The International Floriculture Expo, June 10-13, 2014 at the Morial Convention Center in New Orleans, LA, will feature a variety of show specials from exhibiting companies at the 27th edition of the annual event. IFE is the floral industry's leading trade show and education event, bringing together top mass market buyers, merchandisers and influencers and more than 200 suppliers and service providers for four days of business, product sourcing, networking and education.
Show specials are at-show buying specials and promotions offered by exhibitors. Exhibitor show specials are listed on the event website, http://www.floriexpo.com, and in the show guide, giving attendees savings and promos at their fingertips while exploring the show. Visitors of the International Floriculture Expo are encouraged to stop by booths offering show specials to take advantage of these discounts, available only during show.
A list of exhibiting companies offering show specials are:
Aurora World, Inc.
Booth 739
Receive a Plush Animal When Visiting Aurora World, Inc. Booth 739!
Balloons Everywhere
Booth 1527
iPad Give Away
Bow Genie
Booth 1545
We will be price matching this year.
burton + BURTON
Booth 1003
Preview the Spring '15 line and pick-up your gift!
Buzzy, Inc.
Booth 1530
5% Discount
Dutchman Tree Farms
Booth 1649
15% OFF for Orders placed at IFE
E & R Sales
Booth 1330
Win Beats by Dre!
Eve's Garden, Inc.
Booth 729
Our new item of Holly & Trees decorated for the Holidays.
Flowers Canada Growers
Booth 1346
Scan Me To Canada! Scan 10 Canadian Exhibitors To Win.
Fresca Farms
Booth 403
Pallet of Product
Forever Wildflowers, Inc.
Booth 1646
Win a hand crafted one-of-a-kind Aspen vase from Colorado
GPW DIRECT CONSUMER LLC.
Booth 1656
SPECIAL SHOW ONLY OFFERINGS
Hi-Rise Balloons & Floral Supplies
Booth 1749
Enter to Win an Apple iPad Mini!
Koen Pack USA
Booth 1349
Spin and Win with Koen Pack!
Pine Island Nursery
Booth 358
Experience A Tropical Fruit Tasting
Sun Bulb Company
Booth 1421
Display with 60 unit order of Mater Magic
Teufel Holly Farms
Booth 947
5% Additional Discount on Orders from New Customers and FTL Specials!
Willy's Greenhouse
Booth 303
Enter your name in our drawing for an iPad mini!
Pre-Registration for the International Floriculture Expo is open through June 5, 2014; registration is available at the show June 9-11. All attendees must qualify to attend the show. To review the event's qualification policy, click here: http://www.floriexpo.com/index.php/attend-ife/who-can-attend.
Qualified Media (approval required) interested in covering the event can register for free at http://www.floriexpo.com.
About International Floriculture Expo | http://www.floriexpo.com
International Floriculture Expo (IFE) is produced by Diversified Communication of Portland, Maine. This show is the only industry-wide event that brings buyers and sellers together and serves all segments of the floriculture process. IFE is the leading trade exposition and educational conference for mass market retailers, supermarkets, garden centers, retail florists, growers, nurseries, event floral designers, and other retailers of floral and foliage products. Admission guidelines are enforced to maintain the integrity of the buying audience. The 27th edition of IFE takes place June 10-13, 2014 at the Morial Convention Center in in New Orleans, LA.
About Diversified Communications | http://www.divcom.com
Diversified Communications, based in Portland, Maine, US provides information and market access through face-to-face events, publications and online. Diversified serves a number of industries including: floral, seafood, foodservice, natural and organic, healthcare, commercial marine and business management. Diversified operates divisions in Australia, Hong Kong, India, the UK and Canada.
###