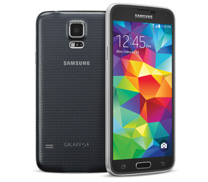 Jackson, Tenn. (PRWEB) June 03, 2014
MobileNation and Samsung Telecommunications America, LLC (Samsung Mobile) are excited to announce their collaboration in making the highly anticipated Samsung Galaxy S® 5 Smartphone available to MobileNation members. The Galaxy S5 is packed with innovative new features including: a built-in heart rate monitor, advanced camera features and faster connection speeds.
"Everyone at MobileNation is very excited to bring the Samsung Galaxy S5 to our members. Samsung offers a wide range of products to fit consumers' needs and the Galaxy S5 continues that commitment by offering advanced, meaningful innovations," said Matthew Owens, Vice President of Marketing and Logistics for MobileNation. "And the best part, qualified members will be able to get this iconic phone for free with a two year agreement." MobileNation also has the latest Apple iPhones, Alcatel, HTC, Huawei, Innos, LG and Motorola Android smartphones to choose from. For more information about the MobileNation Samsung Galaxy S5, please visit http://www.mymobilenation.com/galaxys5.
About MobileNation:
MobileNation is a premiere wireless provider offering high-tech wireless solutions to residents across central and western Tennessee as well as Western Kentucky. MobileNation focuses on providing its members cutting edge technology including Nationwide unlimited data and mobile HotSpot, as well as the latest wireless equipment and the most competitive wireless plans that provide nationwide coverage. For more information, visit http://www.mymobilenation.com or call 1-877-732-2147.