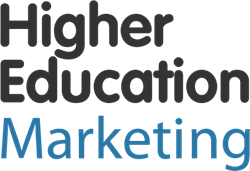 Montreal, QC (PRWEB) June 03, 2014
Higher Education Marketing (HEM) is pleased to announce that it has joined the HubSpot inbound marketing team as a Certified Agency Partner. All-in-one marketing software company HubSpot recognizes the value of its certified agency partners and is happy that Higher Education Marketing is part of the team that is revolutionizing marketing.
"It's time to replace the world's annoying, interruptive marketing with personalized inbound marketing—marketing people love," says Leigh Fitzgerald, HubSpot Higher Education Inbound Marketing Specialist. "We're excited to have Higher Education Marketing on board."
The certified agency partnership promises to be mutually beneficial as HubSpot's integrated inbound marketing software platform excellently complements HEM's unique data-driven student recruitment solutions. Higher Education Marketing works exclusively with colleges and universities throughout the world, developing fully optimized web presences and brand management for effective visibility and engagement.
Higher Education Marketing's clients will benefit from the additional lead nurturing and tracking capabilities, lead intelligence gathering synergies and extensive content resources provided by HubSpot. HEM has already begun leveraging HubSpot's integrated platform, including social media publishing and monitoring, email marketing, marketing automation and numerous advanced reporting tools, to provide its clients with even more comprehensive and effective services.
About Higher Education Marketing
Higher Education Marketing has been delivering customized student recruitment solutions with a high return on investment to meet the unique needs of colleges and universities since 2008. Working exclusively with educational institutions, they act as an extension of clients' digital marketing departments to help them define and realize online marketing goals, providing technological expertise and dependable support. Their comprehensive, data-driven services leverage their proficiency in Google Analytics, search engine optimization, social media, web design and other digital marketing strategies and tactics to ensure continuous improvement with measurable results.
About HubSpot
HubSpot is the world's leading inbound marketing and sales platform. HubSpot software is the most powerful, tightly integrated and comprehensive marketing software available, putting personalized inbound marketing into the hands of any business. Over 10,000 companies in 65 countries use its software to create lovable inbound marketing that attracts, nurtures and converts leads into an accelerating stream of new customers and revenue. HubSpot has been named one of the most promising, fastest growing companies by Inc, Forbes and Deloitte for the best possible reason: customer results. HubSpot has over 400 employees, was founded in 2006 and is based in Cambridge, MA.