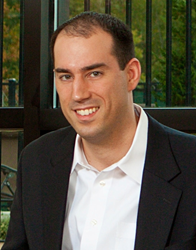 Fayetteville, NC (PRWEB) June 02, 2014
Dr. Craig Dorion, a periodontist in Apex and Chapel Hill, NC will be sharing his knowledge and experience this week in a lecture with members of the Southeastern Dental Studies Hygiene Enrichment Club. The lecture will be at the Highland Country Club in Fayetteville, NC on June 6, 2014. As the club's Director of Education, Dr. Dorion plans to use the forum to help further educate members on soft tissue management issues surrounding teeth and dental implants.
In the upcoming lecture, Dr. Dorion will discuss how participants can better evaluate gingival recession in their patients. The event will also go over soft tissue management around dental implants and help club members better understand the treatment options and materials available at their practices. Dr. Dorion hopes participants will leave the lecture with a greater feeling of confidence in treatment rationale, gingival grafting, and implant soft tissue management options.
Dental professionals interested in attending the lecture or joining Southeastern Dental Studies Hygiene Enrichment Club should contact southeasterndentalstudies(at)gmail(dot)com.
Dr. Dorion treats patients with periodontal and gum diseases at his office in Apex and Chapel Hill, NC. Patients who are interested in learning more about periodontal disease, dental implants or other services can visit Dr. Dorion's website at http://www.alldaydentistry.com or can call his office directly at 919- 636-3091.
About the Doctor
All Day Dentistry is a dental practice offering personalized dental care for patients in the Research Triangle Park area including Apex, Cary Chapel Hill and Raleigh, North Carolina. Dr. Craig Dorion completed his DDS at the University of North Carolina at Chapel Hill, where he continued advanced training with specialized focus in periodontics, dental implant surgery, and sedation in the Department of Periodontology at UNC School of Dentistry. He simultaneously completed a Master of Public Health degree in Health Policy and Management at the prestigious UNC Gillings School of Global Public Health Dr. Dorion belongs to the one percent of dental professionals currently providing the Laser Assisted New Attachment Procedure (LANAP®), the first FDA-cleared laser procedure for gum disease and periodontal treatment. To learn more about the dental services available at All Day Dentistry, visit http://www.alldaydentistry.com and call 919-636-3091.