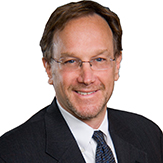 It is an honor to be selected to present at this year's ABA CFO Exchange with STAR Financial Bank.
Portland, OR (PRWEB) June 04, 2014
Axiom EPM, a leading provider of financial planning and performance management software for financial institutions, announced today that Nancy Lefever, controller and vice president of STAR Financial Bank and Ken Levey, vice president of Financial Institutions for Axiom EPM, will present at the 2014 American Bankers Association (ABA) CFO Exchange conference. The session, "Implementing a Profitability Framework to Drive Business Decisions," will take place on Wednesday, June 11 at 8:40 a.m. CST at the Ritz Carlton New Orleans.
During the session, Lefever and Levey will explain STAR Financial Bank's journey to implementing their profitability framework and will share the benefits of the framework and how they overcame the challenges in creating this framework. Now more than ever, it is imperative for chief financial officers to understand how the institution's customers, branches, channels, officers and products contribute to the bottom line. Armed with this information, the institution's front-line staff can better assess the profitability impact on potential offerings at the customer level.
The ABA CFO Exchange is an exclusive conference for designed for community bank CFOs and learn directly from other industry experts about issues critical to their institution's bottom line. The conference features three days of educational sessions and draws CFOs from the top community banks nationwide.
"Profitability is the heart of any financial institution's long and short-term strategy, and in today's global economic climate and regulatory environment, determining its key drivers is a mission critical priority," said Levey. "It is an honor to be selected to present at this year's ABA CFO Exchange with STAR Financial Bank, and we hope our session attendees walk away with a strong understanding of how to expose non-profitable segments to empower decision makers to take corrective action."
With more than 30 years of experience in the financial services industry, Levey spearheads Axiom EPM's product and business development strategies for banks, credit unions and other financial institutions. He previously served as senior director of Banking Analytics for SAP Business Objects and vice president of IPS-Sendero (Fiserv).
As controller and vice president of STAR Financial Bank, Lefever spearheaded the transition from a manual, excel-driven budget and reporting process to a more automated, technology-supported process and rolled that out across STAR Financial Bank's entities. Prior to joining STAR Financial Bank, Nancy worked for KPMG, as well as Ernst & Young, as an auditor and eventually a tax manager for both firms. She was also controller at Summit Bank where she was responsible for the oversight of general accounting functions and the bank's modeling system, in addition to all internal and external reporting, including SEC reporting.
About STAR Financial Bank
STAR Financial Bank, headquartered in Fort Wayne, Indiana, is committed to delivering quality financial expertise and distinctive banking solutions to exceed customer needs. In addition, STAR Private Advisory offers private banking, investment and fiduciary services. STAR Insurance Agency is a full service insurance and annuity provider. STAR has grown to $1.7 billion in assets with 54 locations in central and northeast Indiana. For more information, visit the company's website at http://www.starfinancial.com.
About Axiom EPM
Axiom EPM provides sophisticated, flexible performance management solutions for banks and credit unions that empower finance professionals to analyze results, model the future and optimize organizational decision making. Solutions for budgeting & forecasting, strategy management, incentive compensation management, profitability management & FTP, reporting & analytics, and loan credit quality analysis are delivered on a single unified platform. Axiom EPM embraces and extends Microsoft Excel® functionality, allowing finance professionals to manage data in a familiar environment – while providing unmatched modeling flexibility and enterprise performance. Axiom EPM is a wholly-owned subsidiary of Kaufman Hall and Associates.