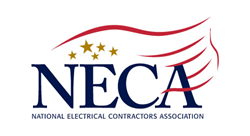 The Naval Yard site is ideal for showcasing smart grid research along with implementing new uses and configurations of green energy technology.
Denver, CO (PRWEB) June 02, 2014
For much of the 20th Century, the Philadelphia Navy Yard was one of the largest construction, repair, maintenance, and storage facilities of naval vessels in the United States. However, since the end of the Second World War the area has suffered a slow decline as the need for shipbuilding and repair for the War Department (now the Department of Defense) is no longer 'mission critical'.
Regardless of its usage, the Navy Yard is still considered to be "prime real estate" (at 1200 acres, it is larger than Philly's central downtown business district), and in the past few years people in the area have begun to see its potential as a 'hub' for all types of public and commercial use. Currently, the site is home to 10,000 employees and city planners say that's just the beginning, as the site can accommodate up to 30,000 employees. As redevelopment of the Navy Yard continues, the actual construction and execution is and will be carried out by the contractors and workers of the National Electrical Contractors Association (NECA) and the International Brotherhood of Electrical Workers (IBEW).
Many of the buildings within the Navy Yard need significant remodeling and that includes energy efficiency upgrades. According to William J. Agate, Jr., Senior VP of Navy Yard Management and Development for the Philadelphia Industrial Development Corporation, the area is "one of the largest, non-military, unregulated electric grids in the entire nation," making the site ideal for showcasing smart grid research along with implementing new uses and configurations of green energy technology. This research project is being undertaken under the auspices of the GridSTAR Center, an educational and research organization operating within Pennsylvania State University's Architectural Engineering Department. For both testing and educational purposes, the site features a 'smart-home' that employs a range of renewable energy solutions, including electrical generation, distribution and storage.
"It's not one [green energy] technology that will get this done," explains David Riley, an associate professor at PSU. "It's a suite of technologies – and they actually interact together." Riley goes on to explain how the installation of a new micro-grid at the Navy Yard will serve to demonstrate to the entire nation the potential of integrating these smart grid technologies.
Key to the success of these efforts is the knowledge and practical expertise of NECA contractors and the local IBEW chapters, and their training which ensures workers are well versed on the latest skills and knowledge pertaining to smart grids, microgrids, energy storage, and renewable energy solutions.
Learn more by viewing the latest ETV video documentary here.
ABOUT ETV: ElectricTV.net is a website maintained by NECA-IBEW, dedicated to promoting the efforts of these organizations and raising public awareness about renewable energy projects and smart grid solutions through short, informative video presentations.