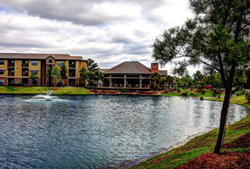 We are within budget on both sides of the ledger, cost and rent.
Spring, TX (PRWEB) June 04, 2014
NOI Property Management LLC is pleased to announce their VALUE ADD assignment for On The Lake Apartments, located in Spring, Texas is exceeding leasing and rent goals.
"We are very excited to have reached the 50% leased mark in our renovation leasing for this asset, particularly since we are doing very well managing the balance of logistics of high occupancy with available units to renovate each month. We are within budget on both sides of the ledger: cost and rent," said V James Marfuggi, President of NOIPM. According to Marfuggi, NOIPM expects the full lease-up of renovated units to be completed in the short few months ahead.
NOI Property Management LLC is a Texas based 3rd party multifamily management services company.
NOIPM officers have operated over 3.5 billion in multifamily assets over the past 25 years in primary and tertiary markets across the United States.
NOIPM is best described as offering high impact management for both clients and residents alike. Adhering to best practices to exceed market performance, NOIPM focuses on operating basics, or what we refer to as "Performance Fundamentals." We maximize the resident experience, emphasize product presentation, and educate our team in financial metrics, thereby raising the performance expectation.
NOIPM offers clients a proven track record of success across multiple operating disciplines: conventional management, turnaround management, value add management, construction services management and new development lease-ups.
FOR MORE INFORMATION ABOUT NOIPM CONTACT KSMITH(at)NOIPM(dot)COM