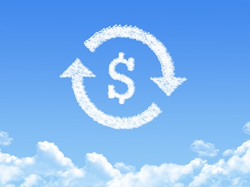 Long Beach, California (PRWEB) June 10, 2014
Freddie Mac releases a Primary Mortgage Market Survey each week, which monitors national mortgage interest rate averages and trends, according to Broadview Mortgage Long Beach.
Interests rates the last few weeks have been decreasing, however recent survey from Freddie Mac show that they have jumped back up, increasing as much as two times in a single day. From the survey last year at this time the interest rates jumped significantly.
The FHA Streamline Refinance program is available to anyone with a FHA insured mortgage. This program allows borrowers with no late payments in the last twelve months to reduce their interest rate in certain situations, without an appraisal, income, or asset documentation. This program also requires less verification and paperwork, says Scott Schang, Branch Manager of Broadview Mortgage Long Beach.
Homeowners with a FHA mortgage, a Government insured loan, are quite lower than the conventional financing rates. This low cost refinance program is commonly used when the interest rates are low. However, these low rates are not expected to last, adds Schang.