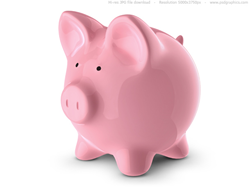 "We are now saving 25% over our previous budget, which we can use to make more improvements to the grounds, reduce charges and increase the lease ability."
Naples,FL (PRWEB) June 03, 2014
The Cambridge Square Office Park is situated on the corner of Pine Ridge Road and Livingston, and consists of ten buildings that each feature office spaces in varying sizes, with some up to 5,000 square feet. Due to its clean, deluxe aesthetics, many administrative firms and medical offices have chosen to make the complex their home.
One of the tenants within Cambridge Square, Parrish & Yarnell, a high profile litigation firm, has recently endorsed MNM Companies as a proactive, hands-on property management firm that provides personalized, attentive service for each tenant.
Jon Parrish, one of the partners of the firm, is the President of the Cambridge Square Condominium Association, and has been for more than a decade. He is noted as saying that MNM Companies has helped to aggressively cut property maintenance costs, and the saved expenses have been put back into beautifying the property for ground improvements and reduced tenant charges.
"There are thousands of property managers in this area, generally charging a high price for providing little or no service to their customers. When we hired MNM Companies, we reduced this expense substantially, while we actually received excellent service and undivided attention, including same aggressive cost cutting," said Parrish. "We are now saving 25% over our previous budget, which we can use to make more improvements to the grounds, reduce charges and increase the lease ability."
Since property maintenance fees have yet again decreased, MNM Companies notes that it's now one of the least costly property management firm in the Naples region.
For more information about MNM Companies and its hands-on approach with tenants, please visit http://mnmcompanies.com/.
About MNM Companies:
MNM Companies has been providing exceptional real estate and property management services to the Miami and Moscow areas for over nine years, and has recently expanded to cover Naples, Florida. The company, founded by Natalia Peysina, offers its clients a full suite of services from real estate, residential and commercial property management; as well as mortgage, financing and title services.
MNM Companies is BBB Accredited, and continuously offers its clients with the highest level of customer service that is paired with a customized approach, guaranteeing the best experience for all homeowners, sellers, investors and renters alike.