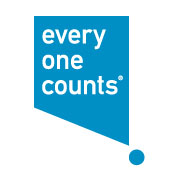 Nevada County, CA (PRWEB) June 03, 2014
Everyone Counts is teaming with Nevada County, CA for an electronic poll book pilot for the June 3rd primary election.
The eLect® Electronic Poll Book, Everyone Counts' software-based solution which replaces paper poll books, is easy for volunteer poll workers to understand and use. Voter check-in and ballot distribution occur quickly and accurately, resulting in faster turnaround times for voters. Data is provided electronically, reducing both the need for extra workers and the chance of human error. The reduced labor and processing costs are estimated to provide Nevada County with a cost savings of $40,000 per election, according to Gregory Diaz, Nevada County's Clerk Recorder-Registrar of Voters.
Everyone Counts worked closely with Nevada County to understand the County's goals and requirements for this pilot. eLect Poll Book's Software as a Service (SaaS) model allows for configuration to ensure full compliance with California Election Code and to match key existing process points that Nevada County election officials have used for years to ensure successful elections. The software provides flexibility to accommodate changes in future election requirements, which can be implemented with speed and accuracy. For example, when California implements VoteCal—the State's centralized database of voter registration information to be introduced in 2016—Nevada County can simply reconfigure their electronic poll book instead of procuring a replacement solution.
Unique to eLect® Electronic Poll Book is the ability to manage multi-precinct locations from a single poll book. Polling locations participating in June 3rd's electronic poll book pilot include Alta Sierra, Bethel Church, Calvary Bible Church, Lake Wildwood Community Center, Penn Valley Firehouse, Northwoods Clubhouse, Sierra Mt. Middle School, Seaman's Lodge, and GV Vets.
###
About Everyone Counts:
Everyone Counts is disrupting the $31 billion elections industry and migrating government and private-sector elections worldwide to its Software as a Service (SaaS) model. The company provided election services to nearly 100 election jurisdictions across the US in the 2012 Presidential election, pioneered the first use of iPads for voting in the State of Oregon in 2011 and 2012, and provided the largest ever online voting to-date in a government election, in the State of New South Wales, Australia in 2011. Bosnia-Herzegovina provided Everyone Counts' voting systems to citizens with disabilities in a Pilot election, so that they could vote privately and independently for the first time. 2013 saw Everyone Counts taking stewardship of the State of New Jersey's Voter Registration System, as well as providing online voting for the iconic Academy Awards, which resulted in their highest voter participation ever. In 2014, Everyone Counts will transition the Emmy Awards to online voting, as well as work with South Dakota and Arizona to improve voting for Military Overseas voters.