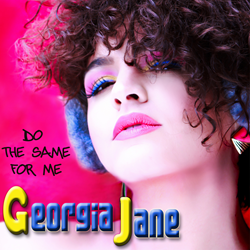 (PRWEB) June 03, 2014
French native, Georgia Jane, dropped her new single "Do The Same For Me", this week via a new crowd-funded music platform called Your Music Company. A powerful anthem about relationships, "Do the Same For Me" blends old school soulful Motown sounds with upbeat pop music and introduces the compelling pop songstress as a powerhouse.
A revolutionary record label, Your Music Company, is a crowd-funding music business model that pays royalties, and transforms music fans into entrepreneurs. This platform allows people from anywhere in the world to invest money in an artist's album, and receive a profit in return through royalty payments from the artist's album and single sales.
 
"Your Music Company takes the pressure off of me to get signed to a label or search for an investor," explains Georgia Jane, "it allows real people who believe in me to actually come along on my journey with me as a struggling artist and we reap all of the rewards together".  The label comes with a team of experienced music marketing and promotions professionals who strategize and execute campaigns that maximize an artist's accomplishments. As a measure of greater assurance to the investor (which is referred to as the Fanvestor), if an artist does not reach his/her funding goal within a three-month period, the investor will be reimbursed.
 
To download "Do the Same For Me" and to learn more about investing in the career of Georgia Jane visit: [ http://www.yourmusiccompany.com.