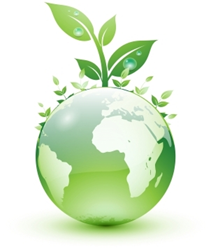 O'Malley's move will affect his presidential ambitions and his legacy as a green governor, of which he is proud.
(PRWEB) June 03, 2014
Maryland governor Martin O'Malley has recently announced that he will veto a bill that delays one of the biggest green initiatives in the state, a wind farm in Somerset County. For all practical purposes, O'Malley's veto means that the project will go forward.
"O'Malley's move will affect his presidential ambitions and his legacy as a green governor, of which he is proud," says Andrew Bareham of KatzAbosch. "His decision will also affect the ability of Maryland to attract wind energy development projects in the future, which are considered to be the industry of the coming years for states with constant winds and large bodies of water, both of which are not lacking in Maryland."
Clearly struggling with the issue, the controversial project was put in black and white terms: either go forward with the wind energy project or risk losing the Patuxent Naval Air Base, a multi-billion dollar Maryland operation and major source of regional revenue.
On the one hand, the project, titled the "Great Bay Wind Center," is supported by institutions ranging from the Sierra Club to the White House, the latter having gone on record saying that it wants to double renewable energy by the year 2020. Many Marylanders understand this to be an opportunity to prove its progressive stance on environmental issues. On the other hand, the Patuxent Naval Air base could be collateral damage to the proposed wind farm.
The crux of the decision was that the wind turbines could interfere with sensitive radar equipment on the Naval Air Base. That the turbines would interfere with the equipment has been confirmed by an outside study conducted by MIT researchers. However, a Maryland General Assembly session that concluded early this month voted to delay all wind projects of a specific height and which sit within 46 miles of the base until June 2015.
Perhaps the most telling reason for O'Malley's move can be found in his veto letter to Speaker of the House Michael Busch, when he wrote that "the real threat to Pax River is not an array of wind turbines on the lower Eastern Shore but rising sea levels caused by climate change." Now, with a large green energy project under his belt, O'Malley is said to be considering a run for presidency in which green energy is a hot national issue.