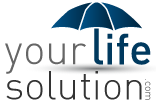 Chicago, IL (PRWEB) June 04, 2014
YourLifeSolution.com, a service which compares term and permanent life insurance rates online, is today publishing an explanation of how a term life insurance customer can convert their term life insurance into permanent life insurance without answering any health questions. "There is no easier more guaranteed way to acquire permanent life insurance than by converting one's already existing term life insurance," said Eric Smith, the founder of YourLifeSolution.com.
The Process of Term Life Insurance Conversion into Permanent Life Insurance According YourLifeSolution
1. An agent-of-record change must be made before YourLifeSolution.com can start the conversion process;
2. YourLifeSolution.com then procures the best options available for conversion;
3. A decision is made on the face amount to be converted and a 1-2 page application is completed;
4. A new policy is mailed to the term life insurance holder.
Consumers interested in viewing their own instant life insurance rates are encouraged to visit YourLifeSolution.com, or call Eric Smith at 888.374.2764.