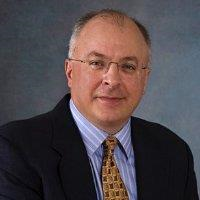 San Diego, CA (PRWEB) June 04, 2014
CrossFiber Inc., the leading innovator and manufacturer of photonic switches, has appointed Mike Decelle as its next President and CEO, following the announcement of retirement plans by Hus Tigli, who led CrossFiber from its early founding to its emergence as the leading provider of photonic switches to Web 2.0 data centers and cloud computing environments. Hus will remain an Advisor to the company.
"I am delighted we found the right leader in Mike Decelle to take CrossFiber to new heights," said Hus Tigli, the retiring CEO. "The market for optical circuit switching is vibrant, and Mike has the right combination of skills and experience to expand CrossFiber's footprint in data centers, as we benefit from the adoption of our technology by Web 2.0 players and add to our announced SDN partnerships."
Mr. Decelle was most recently CEO of Sun Catalytix, a Cambridge, MA-based, venture-backed startup developing next-generation, grid-scale storage systems for the renewable energy industry. Previously, Mike was the CEO of several other companies commercializing advanced photonics technologies, including LumenZ, NoblePeak Vision, and Apogee Photonics. Of these companies, Apogee Photonics developed high-speed laser transmitters for the communications industry and, under Mike's leadership, became the top U.S. supplier in its segment. Mike started his career at Bell Laboratories, eventually becoming a senior executive of Lucent Technologies, leading some of the company's largest sales teams and lines of business.
"For the last fifteen years, photonic switching has been considered the technology of the future. During that time, CrossFiber has worked quietly, but intensely, on developing the most advanced, cost-effective, and reliable optical switching technology available," said Decelle. "With the advent of Software-Defined Networking (SDN), the cost, power consumption, and rack-space advantages of the CrossFiber LiteSwitch™ platform are becoming clear to data center customers around the world. These advantages will also be delivered to traditional transport networks as SDN migrates to these legacy environments."
Dr. Larry Marshall, the Chairman of CrossFiber and a Managing Director at Southern Cross Venture Partners, added: "We thank Hus for building the strong foundation in CrossFiber with revolutionary technologies and products adopted by key customers and partners. Mike brings a wealth of experience in navigating companies through the rapid growth phase. We look forward to his leadership in realizing the advanced data center vision of CrossFiber."
CrossFiber optical circuit switches (OCS) provide "optical bypass" rack-to-rack or cluster-to-cluster for high data-rate traffic within the data center. While the per-port cost for CrossFiber OCS at 10 Gbps is lower than traditional Ethernet packet switches, the cost reduction at 40 Gbps exceeds 80%. CrossFiber all-optical switches support all data rates, have been tested at 100 Gbps, and provide future-proofing for data centers which need to migrate from 10 Gbps to 40 or 100 Gbps over time.
About CrossFiber
CrossFiber is the leading innovator, developer and manufacturer of breakthrough photonic switches for data centers and telco fiber optic networks. CrossFiber photonic switches are based on proprietary technologies which combine 3D MEMS micro-mirrors on silicon, non-invasive beam steering (NIBS), and custom ASICs. CrossFiber's unique combination of performance and cost makes LiteSwitch™ systems the most suitable across all major applications in data centers and telco fiber optic switching. More information can be found at http://www.crossfiber.com.