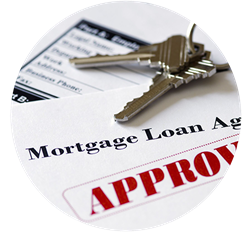 Spring is considered the busiest time for home sales.
Chicago, IL (PRWEB) June 03, 2014
Many homeowners have considered selling this spring, but were hesitant to list their homes after hearing of the winter slump, which produced lower-than-expected home sales. However, many economists believe the harsh weather had a major effect on home sales, and as the weather improved, so did the market. Last week, CF Funding reported that new residential home sales were up 6.4 percent in April from the revised March estimate, reaching a total of 433,000. Median home prices in April reached over $275,000. The lender also shared that rental prices are rising at the fastest pace since the recession, while home prices and interest rates are still relatively low.
It is a well known fact among real estate professionals that Spring is considered the busiest time for home sales. About 60 percent of home sales occur between the months of May and August each year, on average. Those who list a home sooner than later during this time period are more likely to see results. Luckily for homebuyers, the National Association of Home Builders recently reported that housing affordability has increased to an average score of 65.5 in the first quarter of 2014, with some areas as high as 93.7. As homes become more affordable, more buyers feel comfortable searching for a new home, which increases demand. Home prices are expected to rise over the next few years, so many buyers are searching now rather than later.
Considering the low inventory on the market now, there is less competition when selling your home this Spring. However, inventory is expected to increase as the housing industry further improves. As home prices increase, many homeowners will return to positive equity, allowing them to sell homes they previously could not.
For those looking to buy a home, credit could be easier to obtain now than in the coming years, as interest rates are expected to rise slowly. The average interest rate for a 30-year fixed rate mortgage in April 2014 was about 4.3 percent. While this is a slight increase from last year's rates, 4.3 percent is incredibly low when compared to the 1980's and 1990's, where interest rates reached over 16 percent. Those with low credit scores may be surprised to learn that CF Funding Corporation has many mortgage programs available, for all credit types, with down payments as low as only 5 percent. According to the Las Vegas Sun, "Mortgage lenders are opening their vaults again, with banks expected to lend $723 billion this year for home purchases. That's up 9 percent from 2013."
It is undeniable that now is a great time to buy or sell a home. For more information about CF Funding's free preapproval process, contact the lender at 888-344-4080.