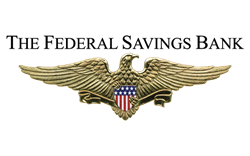 Chicago, IL (PRWEB) June 03, 2014
When making a new home purchase, The Federal Savings Bank knows that location is as important a factor for ensuring the comfort of your children as living near amenities.
Livability, a site that ranks the best places to live and visit in the U.S., recently ranked the top cities for kids to help home buyers find the most advantages communities for their children. The list was compiled by first listing the cities with the highest concentrations of school-aged children. Then, their schools were ranked using data from Greatschools.org, and health factors - including health insurance coverage, child mortality rates, access to healthy food options and crime rates - were assessed using data from the Robert Wood Johnson Foundation. Through a collaborative effort with Food Genius, Livability determined the percentage of restaurants that have kid's menus.
Of course, the criteria did not exclude factors important to parents, such as affordability. While the list did not seek the cheapest communities, it did consider cities where the cost of living was noticeably outpaced by the average salary. Here are the top 10 cities for kids in the U.S.:
Boise, Idaho
Downers Grove, Illinois
Overland Park, Kansas
Cedar Rapids, Iowa
Plano, Texas
Carmel, Indiana
Brentwood Tennessee
Palo Alto, California
Royal Oak, Michigan
Newton, Massachusetts
Big-city flare and outdoor excitement
The Federal Savings Bank wants readers to know that Boise topped the list because its offers a wealth of entertainment options for children. There are opportunities for families to go skiing, hiking and bike riding that are only a few minutes away. Additionally, individuals can engage in fun activities on the Boise River. If those options aren't enough, kids can go bowling, ice skating, or attend a sports event, visit the zoo or go swimming. For those who like the water but would rather stay ashore, the 25-mile Boise River Greenbelt provides the opportunity to enjoy the scenic river and tree-lined pathway on foot or on a bike.
This is not to say that Boise is all fun and games. The city has a number of great schools, and families can visit a number of memorials, museums and theaters for an educational trip to supplement the kids' homework. Among these options is the Jim Halls Foothills Learning Center, which offers a wealth of information about the city's foothills and surrounding high-desert areas.
For information about getting a low cost mortgage to buy a home in a kid-friendly city, contact the Federal Savings Bank, a veteran-owned bank.