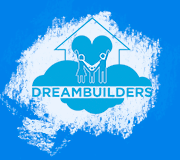 People are eager to give back to their community. - Mayer Dahan
West Hollywood (PRWEB) June 03, 2014
It's that time of year again! For Mayer Dahan and the Dream Builders Project, any time of year is a great time to give. With his philosophy of "corporate karma" (do good things for people and good will come back to you), Mayer Dahan, founder of Dahan Properties and the non-profit organization The Dream Builders Project, is hosting their second annual Flash Mob Charity Event this June 8th from 11am-12pm at Pan Pacific Park located at 7600 Beverly Blvd, Los Angeles, Ca, 90036.
The premise is simple: Go out and give. How? After receiving donations from multiple local businesses, volunteers create goody bags, disperse throughout the community and give it all to the less fortunate. Last year's bags included everything from sandwiches, hygienic products, gloves, combs and hand sanitizer from L'Pomala, The Manna Room, Out of the Closet and Landmark Enterprises.
Mayer hosted his first inaugural Flash Mob charity event to feed the homeless on December 15, 2013. Last year, over fifty volunteers from all walks of life showed up and were overwhelmingly inspired by the positive impact they had on people's lives. The turnout last year was so great that people from all over California have contacted The Dream Builders Project asking how they can be a part of the next event. For that reason, the Dream Builders Project is expanding this flash mob to include Oakland and San Diego. As Mayer states, "People are eager to give back to their community." Mark your calendars for June 8th and join the Dream Builders Project in making the world a better place, one good deed at a time.
About The Dream Builders Project:
The Dream Builders Project is a non-profit charitable organization formed by Mayer Dahan, CEO of Dahan Properties and Prime Five Homes, in October 2013. Dedicated to promoting community growth, the DBP serves the less fortunate by hosting charity events as well as providing donations, fundraisers and volunteer assistance to other charitable organizations that are committed to giving back to the people. The Dream Builders Project the daughter organization of Dahan Properties an umbrella corporation that houses companies in various industries. To learn more about the Dream Builders Project visit http://www.thedreambuildersproject.com.