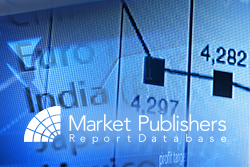 London, UK (PRWEB) June 03, 2014
Market Publishers Ltd is announced as a media partner of the China Unconventional Resources Forum 2014 (CURF2014). The event will take place on June 18-20, 2014 in China's charming and fastest growing city of Chengdu.
Chinese authorities target to obtaining actual production of 6.5 billion cubic meters by 2015-end, and 60-100 billion cubic meters by 2020, based on the 134.42 trillion cubic meters estimated shale gas resource potential, with about 25.08 trillion cubic meters of that being recoverable resource potential.
During the latest meeting between Premier Li Keqiang and US Secretary of State John Kerry, Premier Li advocated for closer China-US scientific and technological collbaboration in energy development. Premier Li also suggested the two nations to step forward in direct exports of LNG to China and cooperative exploration of shale gas.
CURF2014 was developed based on the inputs from oil and gas company and stakeholder professionals who dramatized the importance of technical talent and business managers working cooperatively to aid asset teams in hitting the sweet spot and attaining the business success.
The China Unconventional Resources Forum 2014 (CURF2014) will convene in Chengdu this June, aimed at bringing the unconventional resources fellowship together for a focused discussion of dominant strategies to enhance competitiveness, leverage technology advancements and benefit from key blocks developments within China. The event is primed to deliver unparalleled opportunities, leveraging expertise from all technical backgrounds whilst focusing on the collective learning and success of the asset team approach to shale gas and nonconventional resources development.
Event Details:
The China Unconventional Resources Forum 2014 (CURF2014)
Date: Wednesday 18 June 2014 – Friday 20 June 2014
Venue: The Ritz-Carlton – Chengdu, Sichuan Province, PRC
http://marketpublishers.com/events/china_unconventional_resources_forum_2014_CURF2014.html
The main topic at CURF2014 will be 'From Technology to Commercialization', with the scientific program set to be complemented by an equally astonishing social program enabling delegates to network with colleagues on a face to face basis and catch up with them. Furthermore, there will be an excellent chance to investigate an ongoing shale gas project in Sichuan after the event, and to see what major developments are happening nationwide.
Over the two-day event and one-day site tour, attendees can avail of the opportunity of meeting with national and local governments, local planning authorities, NOCs, operators exploring unconventional resources, IOCs, environmental organizations, China's onshore license holders, investors, service providers.
With 30 expert speakers and more than 300 professional attendees from all over the word, CURF2014 is going to be a great success, which is sure to provide you with precious insights into China's shale gas and unconventional resources development!
Please note that Market Publishers' registered customers are eligible for special discounts.
To register at MarketPublishers.com, please visit our Registration Page.