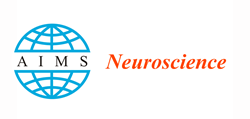 The father and son authors discuss a contrarian view that memory storage does not occur in the hippocampus.
Greenville, SC (PRWEB) June 11, 2014
Clinical neuropsychologist Robert A. Moss, Ph.D., FACPN, FAACP, and cognitive psychologist Jarrod Moss, Ph.D., are the authors of an article on cortical columns in the explanation of gamma-band synchrony and NMDA receptors in cognitive functions and dysfunction. Based on the columnar brain code Dimensional Systems Model, the father and son authors discuss a contrarian view that memory storage does not occur in the hippocampus, although the hippocampus is necessary for the formation of association memories stored cortically.
The new proposal that failure to dynamically form columns is a common denominator in Alzheimer's disease, autism, and schizophrenia is expected to attract significant attention. The cortical column consists of several thousand neurons and is proposed to be the "bit" in all processing and memory. Over the past few years, research has implicated abnormal functioning of NMDA receptors in these disorders, as well as altered gamma-band oscillations. The current article provides a theory of how both these receptors and oscillation patterns are involved in the formation and consolidation of columns.
The new article reference is as follows and is available at AIMS Neuroscience:
Moss, R. A., & Moss, J. (2014). The role of dynamic cortical columns in explaining gamma-band synchronization and NMDA receptors in cognitive functions. AIMS Neuroscience, 1, 65-88.
Dr. Robert Moss has discussed this brain model for years in professional articles, as well as in professional training and relationship books. Two earlier articles in 2006 and 2012 provided details on the column model, but the current article is the first to describe the detailed cellular structures and functions that can lead to the formation of columns. In other articles he discussed how the column theory leads to a Clinical Biopsychological Model for understanding and treating psychological problems, such as depression and anxiety.
AIMS Neuroscience is an international Open Access journal devoted to publishing peer-reviewed, high quality, original papers in the field of neuroscience. The journal aspires to provide a forum to move theoretical neuroscience forward in a more effective manner. Two additional articles by other authors were published on the NMDA receptor/gamma synchrony topic in the inaugural issue.
Related articles on the column-based brain theory and its applications are available at Dr. Robert Moss' contribution page at Research Gate and the Center for Emotional Restructuring website publications page.
Dr. Robert Moss will be joining the Washington Medical Group in Washington, DC, in July and has contracted to complete a detailed continuing education course on the brain model and Clinical Biopsychology through Health Forum Online for the fall. Dr. Jarrod Moss is an associate professor in the Department of Psychology at Mississippi State University.