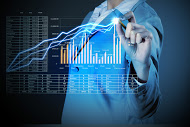 Southfield, Mich. (PRWEB) June 04, 2014
Stefanini, Inc. (http://www.stefanini.com), a global provider of IT infrastructure outsourcing, application development and integration, and strategic staffing, will showcase its SAP consulting services at the co-located SAPPHIRE® NOW and Americas' SAP Users' Group (ASUG) annual conferences. Stefanini, an SAP partner for 15 years with more than 400 SAP consultants globally, brings its SAP expertise to booth #565 at the Orange County Convention Center in Orlando from June 3-5, 2014.
Stefanini will highlight its growing SAP services portfolio, including its ability to deliver end-to-end SAP consulting services across the entire SAP application lifecycle. From consulting to implementation, from management to optimization, Stefanini provides a broad range of services while leveraging Run SAP certified processes and best practices.
In addition, Stefanini will showcase its SMART shore service delivery, which allows for on-site, on-shore, near-shore or offshore SAP delivery – or a flexible blend of the above. Stefanini's global presence, and recruiting centers of excellence gives Stefanini the ability to ramp up quickly to support client engagements.
Stefanini will also feature proof of concept demos for SAP Screen Personas, a user interface solution that both streamlines and visually enhances existing SAP applications, providing a modern and improved user experience. "With SAP Screen Personas, users have the benefit of existing SAP applications, combined with streamlined processes and a sleek new look and feel that's both intuitive and fun," says Sujoy Sarkar, Sr. Director of Stefanini's SAP Practice. "SAP Screen Personas is a great opportunity to reduce cycle time for common processes, which we believe will ultimately make users more productive."
About the Event
SAPPHIRE® NOW and Americas' SAP Users' Group (ASUG) annual conferences are projected to gather thousands of customers, prospects and SAP experts. This is a unique opportunity to accelerate existing sales cycles and secure a healthy pipeline for 2014 by becoming a more-competitive, best-run business.
About Stefanini
Stefanini is a global IT outsourcing services company with locations in 33 countries across the Americas, Europe, Australia, and Asia. Since 1987, Stefanini has been providing offshore, onshore, and nearshore IT services, including application development services, IT infrastructure outsourcing (help desk support and desktop services), systems integration, consulting, and strategic staffing to Fortune 1000 enterprises around the world. Clients benefit from Stefanini's financial stability, sustained year-over-year growth, and zero net debt. The corporate global headquarters is located in Sao Paulo, Brazil with European headquarters in Brussels and North American headquarters in metropolitan Detroit.
###