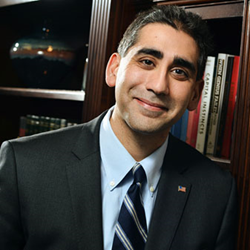 The ability to confidently recommend Swiftwick's MEDICAL products ... is something to be excited about.
Brentwood, Tenn. (PRWEB) June 03, 2014
Swiftwick, a leading U.S. athletic performance compression sock manufacturing company, is proud to unveil their strategic entry into Medical Class II compression products. The company is leveraging its relationships with Nashville based hospital and healthcare organizations to bring more advanced technologies to improve the patient care experience.
Swiftwick's mission as a foot health company is to be an innovator in designing and producing the best active wear and medical products on the planet. In the process of developing the new Medical Class II compression lines, Swiftwick exposed the lack of innovation in this space and embraced the opportunity to create high quality medical compression products. The initiative to compete in the medical marketplace is a perfect fit for the Brentwood, Tenn. based company.
"Nashville is a hot bed of innovation in healthcare, and since we live and work in the healthcare capital of the world, Swiftwick can make a contribution," said Mark A. Cleveland, Swiftwick CEO and co-founder. "Our move into the medical marketplace is a natural progression. In a market crowded with foreign competitors and claims about compression that can't be defended, it is important for us to make Medical Class II compression products that doctors can be confident in recommending to their patients."
Swiftwick Medical Class II compression socks increase blood flow and circulation from the lower limb helping prevent complications like Deep Vein Thrombosis (DVT) and Edema. Compression therapy is one of the key things in recovery and healthcare.
"Managing swelling is one of the critical factors in post-operative injuries," said Dr. Manny Sethi, Orthopedic trauma surgeon and President of Healthy Tennessee. "As a physician, I regularly deal with traumatic injuries that require proper Medical Class II compression socks to speed up the recovery period. The ability to confidently recommend Swiftwick's MEDICAL products for their comfort and therapeutic benefits is something to be excited about."
Swiftwick's expansion in the medical market follows their success in the VALOR line. The company introduced the VALOR line of amputee liner socks in 2013 and is today the market leader. Swiftwick has established domestic and European distribution programs with four of the world's five largest companies focused on orthotic and prosthetic medical products.
"We're excited about export opportunities for these U.S. manufactured MEDICAL products and demonstrating Swiftwick's thought leadership in this space," said Cleveland.
In addition, Swiftwick is now offering Made in the USA, antimicrobial SCRUBS reinforcing their presence as an innovator in the medical market.
To find out more about Swiftwick and their medical products like Medical Class II compression socks, visit http://www.swiftwick.com/shop-medical-ct-10-ct.htm.
About Dr. Manny Sethi
Dr. Sethi is an Orthopedic trauma surgeon practicing in Nashville and co-editor of An Introduction to Health Policy: A Primer for Physicians and Medical Students along with co-editor Doctor and Senator William H. Frist. The book is the first of its kind: a book written by doctors for doctors in order to allow busy physicians and medical students to quickly develop an understanding of the key issues facing American healthcare.
Medical Class II Graduated Compression Sock Indications
For mild varicose veins, post-surgery, poor blood circulation, leg discomfort, mild to moderate swelling, tired and aching legs. Helps prevent Edema. Helps prevent Deep Vein Thrombosis for long distance travelers.
About Swiftwick
Founded in January 2008, Swiftwick is headquartered in Brentwood, Tenn. The company is a performance sock manufacturer that proudly employs an American workforce in high-quality textile manufacturing. Swiftwick is an innovator in designing and producing superior socks. The company has a culture focused on manufacturing through environmentally friendly means, social responsibility and leading customer service.