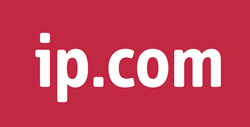 ROCHESTER, NY (PRWEB) June 04, 2014
IP.com, an industry-leading intellectual property solutions provider, today announces the Summer 2014 release of InnovationQ. Providing a wide range of enhancements to the powerful yet simple-to-use solution, InnovationQ helps customers conceive, validate, protect, and monetize their intellectual property and patents.
New capabilities in InnovationQ's Summer 2014 release allow customers to:

Quickly and accurately pinpoint information through advanced search filters
View the legal status of intellectual property documents
Rapidly page through images and figures reducing search time
Easily create, manage, analyze, and organize IP in portfolios
"We have been using IP.com's tools and services for about a year now and have been very satisfied with the results. In addition to saving time and effort, these capabilities are provided in an easy to use format that is readily accessible to managers, engineers, and scientists," said Joe Manico, Patent Engineer at Kodak Alaris.
Manico went on to say, "InnovationQ has added portfolio management and data visualization to this suite of powerful and accessible search and analysis capabilities. Our time is spent on understanding the IP issues and opportunities at hand and not on learning the intricacies of a complex software tool."
InnovationQ is a powerful, user-friendly IP valuation and analytics tool that helps companies understand and optimize their intellectual property. Powered by Semantic Gist®, a proprietary, patented technology, InnovationQ rapidly sifts through massive amounts of data to quickly and efficiently pinpoint relevant patents, applications, and prior art, delivering the highest quality patent search results in the industry.
About IP.com
IP.com helps organizations make complex business decisions to manage and protect their innovations. Our industry-leading solution portfolio enables businesses to increase revenue, optimize R&D operations, and manage IP risk through insightful patent analytics and publishing. For more information about IP.com, please visit http://ip.com.
Stay Connected
Follow us on LinkedIn, Twitter, and Google+.
Contact
Caitlyn Tuzzolino, Marketing Director
IP.com
585-758-7945
ctuzzolino(at)ip(dot)com