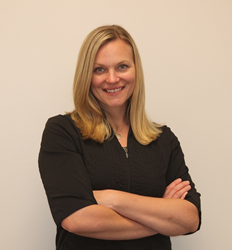 As soon as I heard Dr. Goldman was looking for a skincare professional, I jumped in head first!
Cleveland, Ohio (PRWEB) June 05, 2014
We are pleased to announce the newest member of the Beachwood and Westlake Plastic Surgery staff, Bridget Lien. She joins our team of medical aestheticians and brings over seventeen years of clinical experience in skincare therapies and treatments.
Bridget began her love of skincare working at a salon and spa early on in her career. She always enjoyed helping people look and feel better, but quickly advanced into medical aesthetics based on a desire to truly fix skin issues through more intensive, comprehensive skin care solutions. Her passion for hands-on experience with patients and more aggressive treatment options led her to work for the Cleveland Clinic for several years.
Familiar with a wide spectrum of skin care products and procedures, Bridget is able to educate and advise on the leading treatments in medical aesthetics. Her dedication to skincare stems from her interest in the science behind the products carried by Dr. Goldman. She is a lifelong fan of Obagi™, calling it the "Mercedes Benz" of skincare and consults with patients regularly on its long-term benefits and results. She also lists Obagi™ Regenica as a personal favorite for her clients based on its unique application of growth factors that replicate cells to heal the skin flawlessly. Bridget will provide a full range of skincare treatments to clients visiting the Westlake office.
She has always enjoyed interacting with patients and consulting, but truly embraces the opportunities to develop these relationships with patients in a private practice setting.
She explains, "Many opportunities to work in a private practice came up over the years, but I was always holding out for the right doctor. As soon as I heard Dr. Goldman was looking for a skincare professional, I jumped in head first! I have always admired Dr. Goldman's cutting edge approach to treatments and technologies that advance the quality and results in plastic surgery and skincare. He is a leader in the field and I am absolutely ecstatic to be part of his staff."
Bridget also embraces her newfound ability to take more time with patients to consult, develop a relationship, and really get to the bottom of each client's challenges.
For more information or a consultation, contact Dr. Steven Goldman's office.
Beachwood Plastic Surgery (216) 514-8899 | Westlake Plastic Surgery (440) 871-8899