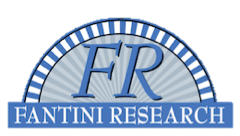 The improving trend has been welcomed by some as evidence that customers are returning.
(PRWEB) June 04, 2014
American casinos had their best year-over-year comparison in April since the bottom fell out in December, and improvement has been steady so far this year, despite a wicked winter that affected virtually every market, according to the latest National Revenue Report by Fantini Research.
The improvements in national gaming revenue comparisons are:
December -7.3 percent
January -3.1
February -4.9
March -1.6
April -1.2
The improving trend has been welcomed by some as evidence that customers are returning.
But there isn't clear good news yet.
First of all, revenues are still down, despite more casinos being in operation than a year ago. On a same-store basis, revenues fell 3.1 percent last month, an improvement over the year-to-date decline of 5.4 percent heading into April, but still a decline.
Nor was there a big bounce back from pent-up demand from those weary of the long and severe winter.
Casino managers report that May trends are similar to those of April, which would mean flat to down business.
The National Revenue Report is available by single-copy or subscription under the Products tab at http://www.FantiniResearch.com or by contacting Ashley Hara at 866-683-4357.
For those wanting more detailed numbers and the ability to focus on specific computations, the US Gross Gaming Revenue Report for March by Spectrumetrix-Fantini is also available on the website.
About Fantini Research:
Fantini Research publishes e-dailies and information services for investment professionals and corporate executives in the gaming industry. Titles: Fantini's Gaming Report and The National Revenue Report. Fantini also performs research projects on request and offers an advisory service, Gaming Investment Research. Additional information regarding Fantini research products and services can be obtained calling Mike Pelrine at 302-730-3793, or visiting the company's website at http://www.fantiniresearch.com.