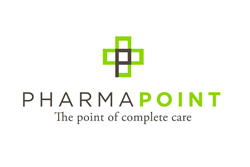 Birmingham, AL (PRWEB) June 04, 2014
PharmaPoint announces Bill Hunt as the new Vice President of Finance. He has more than 25 years of experience in the direct marketing, retail and consumer product industries and will be responsible for all financial aspects of the organization.
"We are excited that Bill has joined the PharmaPoint team," said Mike Plaia, PharmaPoint CEO. "His strengths in general management/administration, financial reporting and strategic planning allow him to focus on near-term results that will affect the position of our organization for continued growth and long-term success."
Prior to joining the PharmaPoint team, Hunt served as Chief Financial Officer (CFO) and Treasurer for Mailsouth, Inc., a national direct mail firm located in Birmingham, Ala. He was responsible for all areas of accounting, finance, risk management and facilities management. Before being named CFO, Hunt served as Controller for Mailsouth.
Hunt has also served as Vice President of Accounting Operations for Ames Department Stores, where he managed $1.7 billion in annual vendor payments. He is a cum laude graduate of the University of Connecticut, where he received his Bachelor of Science degree in accounting. Hunt is a Certified Public Accountant (CPA), member of the Alabama Society of CPAs (ASCPA) and the American Institute of CPAs (AICPA).
About PharmaPoint
PharmaPoint is an innovative pharmacy management company, providing best-of-class solutions for hospitals, health systems and physician groups. PharmaPoint is focused on completing the care continuum, thereby improving patient health and satisfaction and reducing healthcare costs. Recognized as one of the most innovative, inspiring and fastest growing private companies for 2013 by Inc. Magazine, PharmaPoint is currently managing pharmacies across the United States. PharmaPoint is headquartered in Birmingham, Alabama. For more information about our company, you can visit http://www.pharmapointrx.com.