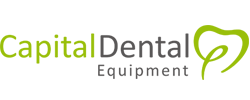 (PRWEB) June 12, 2014
Capital Dental Equipment is pleased to announce savings on used Digital Pan/Ceph X-Ray Systems. Capital Dental Equipment is the premier used/new x-ray systems retailer.
About Capital Dental Equipment
Capital Dental Equipment (CDE), a subsidiary of Dental Health Management Solutions (DHMS), was established in 2011 as a distributor of certified, pre-owned dental x-ray equipment. With our varied experience in the field and a staff with over 30 years of technical experience, CDE is pushing the envelope when it comes to dental imaging solutions. CDE offers pre-owned, state-of-the-art equipment at an affordable price and with factory warranties that eliminates risks.