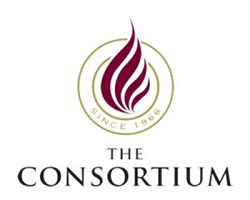 (PRWEB) June 04, 2014
The Consortium, an alliance of leading American business schools and some of the country's top corporations, has established a new partnership with MBA Focus, a technology company based in Columbus, Ohio. By adopting their new recruitment management and career service software, the Global Talent System (GTS(R)), The Consortium has expanded their corporate reach to further connect their candidates to top-quality employment opportunities. Through GTS, MBA employers have easier access to the diverse and highly-sought after members of The Consortium.
"With a mission to enhance diversity in business leadership positions, we knew that MBA Focus could help us achieve this goal by acting as an extension of our corporate relations team, and providing the technology to efficiently manage the recruitment process," explains Anthony J. Davis, Vice President of Development. "Our candidates are now being promoted to a larger network of MBA employers, helping us to pursue our goals and reduce the underrepresentation of African Americans, Hispanic Americans, and Native Americans in the ranks of management."
MBA Focus (http://www.mbafocus.com) provides advanced recruitment technology to over 75 of the world's top business schools and professional associations. In order to increase the visibility of their candidates and provide their students with more diverse and quality career opportunities, career services use this technology to support their MBA recruitment processes, including job boards, resume books, on-campus recruiting, and office automation needs. MBA Focus has created a network of over 75,000 MBA students and alumni for employers to access. The network includes part-time, full-time, and executive MBA students and alumni.
"We could not be more thrilled about our new partnership with The Consortium," says Jack Gainer, CEO of MBA Focus. "Our corporate partners are eager to connect with their diverse pool of students and alumni, as they have created a distinct pipeline of job-seeking business leadership talent. The Consortium has added incredible value to our network and we are excited to be a part of their mission."