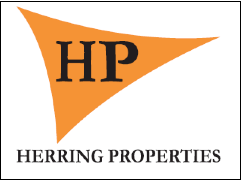 "The site offers a bucolic setting, renewable energy, Class A space, and a community setting – all available just 10 minutes from the heart of one of New Jersey's most vibrant towns at half the rate of downtown Princeton." - Jamie Herring, Founder
Princeton, NJ (PRWEB) June 04, 2014
Herring Properties announced today that it has completed renovations to its office complex at 23 Orchard Road in Skillman, NJ. The real estate development company, which acquired a full ownership position in the building this March, is targeting new business tenants for 50,000 square feet of newly configured office space, with shared suites available as small as 1,000 square feet.
Herring Properties has co-owned and managed the 23 Orchard Road complex since 2005. The building is conveniently located on Route 206 just five miles north of Princeton and close to the Princeton Airport. It features one of the largest solar arrays in Central NJ, supplying 40% of the building's power through renewable power.
The 23 Orchard Road building features a total of 214,000 square feet of Class A office space, with Johnson & Johnson already occupying 120,000 square feet.
The recently subdivided 70-acre site where 23 Orchard sits will also include more than 150 townhomes and affordable housing unit apartments in a "Work-Live" environment. Herring Properties planned the mixed use site and K. Hovnanian has begun construction on the residential section.
"We recognize that it is difficult for smaller companies to find attractive and affordable space in the Princeton area," said Jamie Herring, Founder and President of Herring Properties. "We have made significant investments in 23 Orchard Road over the past decade and have now positioned the complex to fit the needs of smaller, growing companies. The site offers a bucolic setting, renewable energy, Class A space, and a community setting – all available just 10 minutes from the heart of one of New Jersey's most vibrant towns at half the rate of downtown Princeton."
The building features a striking central atrium, fitness center, café, walking trails and shared office features including numerous conference rooms. Milton H. Charbonneau of Cassidy Turley is the broker representing the property (609-497-0090).
About Herring Properties
Herring Properties, and its affiliates, have owned, developed and managed over 2,000,000 SF of space in Pennsylvania, New Jersey and New York. The principal, Jamie Herring, has over 30 years of real estate experience in these markets. Developments include the Bristol Commerce Center, consisting of a 400,000 SF industrial renovation and over 600,000 SF of new construction and improved land. In 2012 and 2013, Herring built a new regional headquarters for Airgas Inc for 250,000 sq ft and a 70,000 sq ft building for Goodyear and several other tenants. Other projects include two approved office buildings totaling 170,000 sq ft in Airport Corporate Park on US I-95 adjacent to Trenton Mercer Airport- the new Frontier Airlines Hub in Ewing, New Jersey.
Additional Contacts:
James P. Herring
+1 908 874 5400, x 800
jph(at)herringproperties(dot)com