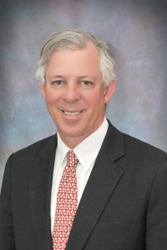 Houston, Texas (PRWEB) June 04, 2014
Greater Houston Healthconnect (Healthconnect) announced today that UT Physicians, the medical group practice of The University of Texas Health Science Center at Houston (UTHealth) Medical School, has signed on to join the regional health information network. Healthconnect serves as a secure technology network that connects area hospitals, physician practices, community health clinics, and laboratories so that patient health records, images and test results can be shared and accessed electronically from the point-of-care for improved safety and quality of care.
UT Physicians has grown rapidly over the past several years and has substantially increased the percentage of area physicians now participating in the exchange, which now stands at nearly 40 percent. Over 6,000 physicians within Southeast Texas will be able to access the network through either their practices or hospital affiliations.
In addition to its own clinics in the area, UT Physicians provides care at Memorial Hermann hospitals and clinics, Harris Health System's Lyndon B. Johnson Hospital and Harris Health System clinics throughout Houston. UT Physicians is comprised of nearly 1,000 physicians certified in 80 medical specialties and subspecialties.
"UT Physicians encompasses almost every medical specialty, allowing us to integrate care and services for our patients and provide them with a medical home care delivery model. Joining Healthconnect will enable us to serve our geographically expansive community better. Our physicians will be able to access and share their patients' medical records quickly, efficiently and securely not only within our system but also with all connected providers," states Andrew Casas, chief operating officer of UT Physicians.
Dr. Robert Robbins, President and CEO of the Texas Medical Center and a Healthconnect board member, welcomed the move as an important step toward supporting TMC collaboration by enhancing care coordination among its member institutions. "As a world renowned center for healthcare and research, our ability to transmit patient health information seamlessly and efficiently, irrespective of the institution, should be a fundamental standard of care moving forward. UTHealth's leadership, like that of many other TMC institutions participating in Healthconnect, will help to make that standard a reality."
###
About Greater Houston Healthconnect
Greater Houston Healthconnect is an independent, community-based organization responsible for enabling information exchange among healthcare providers in a 20-county region. It is tasked with mobilizing healthcare information electronically across organizations to enhance the safety, quality, and efficiency of care and improve information access throughout the region. Key stakeholders include healthcare providers, payers, employers and the community as a whole. For more information, visit http://www.ghhconnect.org/.