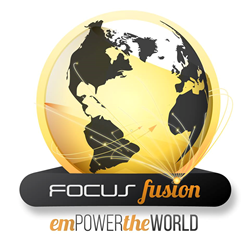 Former head of the US Fusion program, Dr. Robert L. Hirsch, stated that LPP's singular approach to fusion "... has considerable merit and that a much higher level of investment is warranted, based on their considerable progress to date."
(PRWEB) June 10, 2014
NJ scientist Eric Lerner of Lawrenceville Plasma Physics has received word from the Plasma Physics Research Center, that his theoretical work on solving the density problem in fusion power has been validated by new experiments. Attaining higher density is the last remaining barrier in the way of viable commercial fusion energy. This puts Lawrenceville Plasma Physics (LPP) fusion researchers in a leading position to demonstrate break-even fusion power in their Middlesex lab in the next 12-18 months.
To fund the next phase of the experiment, the Crowdfunding Campaign being run by the Focus Fusion Society has successfully funded over $100,000 of its $200,000 goal towards the purchase of Beryllium electrodes for LPP's Dense Plasma Focus (DPF) device, which is at the heart of the machine being built to crack the remaining fusion break even challenge.
This will be the first time any company has used beryllium electrodes in a DPF device. Similar larger fusion projects would require much more of the material and would cost nearly $2,000,000 for the same edition.
Getting more energy out of fusion than is put in is considered the "Holy Grail" of fusion research and it has eluded mainstream government-funded groups for decades. Once funded by NASA's Jet Propulsion Lab before all fusion funding was withdrawn in 2001, LPP has taken an unconventional approach and their results to date are leading the field: LPP has proven and published peer-reviewed results of achieving the highest fusion temperatures of any fusion program to date, an astounding 1.8 billion degrees. Or to put it another way: 200 times hotter than the interior of our Sun. An independent review conducted by a team including former head of the US Fusion program, Dr. Robert L. Hirsch, stated that LPP's singular approach to fusion "... has considerable merit and that a much higher level of investment is warranted, based on their considerable progress to date."
The new, super-hot temperatures will allow LPP to switch to hydrogen-boron (pB11) fuel which is not only cheap and abundant, but also produces NO long-lived radioactive waste. As the energy from a pB11 reaction is released directly as electrical charge, the main expensive parts of conventional power stations, i.e. steam turbines and electrical generators, become obsolete. Unlocking fusion will lead to a revolution in the power generation market, as the costs to produce energy would be 10% that of current power plants.
The only by-product of this fusion technology is helium gas, a harmless and useful substance found in party balloons. LPP's technology, once commercialized, will offer a safe, inexpensive energy alternative to eliminate global conflicts over energy resources. Money saved on Energy can be spent on Education, Health, Science and Space – which will massively boost the economy over the coming decades.