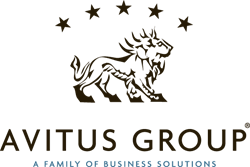 'Credit/debit card security is a serious issue for all businesses. When we can help our fellow association members avoid costly mistakes to their business, we will.' - Avitus Group Public Relations Manager, Dianne Parker
Missoula, MT (PRWEB) June 03, 2014
Many of the more than 100 members of the Montana Petroleum Marketers Association are gearing up for the association's annual convention in Missoula this week. Several industry leaders are set to attend an informative credit/debit card security class taught by the President of Avitus Technologies, Kirk Porter. The class is June 4th at the Hilton Garden Inn in Missoula from 3:00 p.m. to 5:00 p.m.. Credit/debit card fees are a hot button issue for the petroleum marketers industry as fees are the 2nd largest expense for businesses in this industry after payroll. Mishaps with credit/debit card security can cost a business even more. Association members will learn how to avoid those mishaps and have a sound credit/debit card solution to meet the growing demand of the end users, who are increasingly using credit/debit cards to purchase petroleum products. "Credit/debit card security is a serious issue for all businesses. When we can help our fellow association members avoid costly mistakes to their business, we will. We're honored to have Avitus Group's Kirk Porter speaking at this convention." Avitus Group Public Relations Manager, Dianne Parker
Avitus Group is an associate member of the Montana Petroleum Marketer's Association and offers services that assist association members.
Avitus Group is a nationwide company, based out of Billings, Montana, that helps other companies with administrative hassles. When businesses use Avitus Group, all of the necessary, yet burdensome functions of the business become Avitus Group's responsibility, so the business can focus on what they do best, grow and increase profits. Avitus Group serves clients nationwide through 10 regional office locations from California to Florida. They also serve international clients through partner locations in Europe, Canada, China, England, India, Japan and Singapore.
Avitus Group's Kirk Porter is the President of Avitus Technologies. Kirk has worked as an IT consultant in the Midwest for 15 years. His degree is in Computer and Electronics. Kirk enjoys working with the SMB market providing sound technical planning, service and support in order to achieve optimal efficiencies with technology.