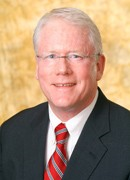 Larry Ahern is a talented teacher with extraordinary depth of knowledge and practical experience. He literally wrote the book on procedure, said Professor G. Ray Warner, Associate Dean of Bankruptcy Studies and the head of the St. John's LL.M. program.
Queens, NY (PRWEB) June 28, 2014
St. John's University School of Law announced on Thursday the first online course from their prestigious Bankruptcy LL.M. program. This unique program will help bankruptcy attorneys elevate the quality of their practice without travel. The first course, Bankruptcy Procedure, will be taught live and online, allowing practicing lawyers to earn up to 28 CLE credits, including 2 ethics hours.
The course will be taught by Professor Lawrence Ahern, a leading expert in the field and co-author of the West Bankruptcy Procedure Manual (2014 ed.) According to Professor Ahern, "In bankruptcy practice, understanding the nuances of procedure is often the key to success, but time constraints prevent most schools from giving this subject much attention in their bankruptcy instruction. This course will increase your depth of understanding and teach you the practical skills you need to prevail over your adversaries, all to the benefit of your clients."
The course is live, online, and fully interactive. The class begins August 28, 2014, and meets for 13 Thursday evenings. For those who register before August 1, 2014, the cost is $2,000. After August 1, the price will be $3,200. The registration price includes a copy of Ahern's book, West Bankruptcy Procedure Manual, a $305 retail value.
Visit the course website at http://www.stjohnscle.com for more information or to register. You can also contact Bethany Galbraith, Program Coordinator, at (239) 325-3165 or info(at)StJohnsCLE(dot)com.