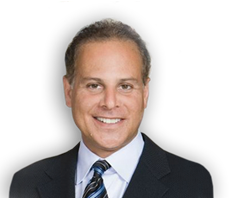 New York, NY (PRWEB) June 05, 2014
Pre-Prom and pre-Graduation cosmetic consultations are becoming a popular way for and teens to prepare for upcoming events. Hoping to improve their look, a greater number of moms and kids are reaching out to cosmetic surgeons and aestheticians.
New York-based, cosmetic plastic surgeon Dr. Stephen T. Greenberg has introduced a teen package for dealing with acne, proper cleansing of the skin and getting glowing skin for the prom/graduation season.
"The key to attaining your best event look begins with proper planning," says Greenberg. "Five to three months prior to your special day is a great time to consider what it is that will make you look and feel your best. However, there are also quick fixes that can be done closer to the event date as well."
Dr. Greenberg's teen package includes teaching proper skin care, finding products that are right for their young skin and how to eat right to improve the skin.
Stephen T. Greenberg's Glisten Skin & Injection Spa now also offers spray tanning so you can have that extra glow in time to look your best for any event big or small.
Stephen T. Greenberg, MD is a nationally recognized cosmetic plastic surgeon based in New York. Dr. Greenberg is well-known for his expertise in the field, and the author of the book A little Nip, A little Tuck. He is often a featured speaker at women's groups, spas, and health and skin care institutes, and regularly appears on many local and national television and radio shows. He is also the creator of the Cosmetic Surgeon in a Jar skin care line. In addition, Dr. Greenberg hosts his own weekly radio talk-show; the only regularly scheduled cosmetic surgery show in the country, on a number of New York area stations. http://www.greenbergcosmeticsurgery.com/
WOODBURY OFFICE | 195 Froehlich Farm Blvd | Woodbury, NY 11797 | (516) 364-4200
MANHATTAN OFFICE | 461 Park Avenue South | Manhattan, NY 10016 | (212) 319-4999
SOUTHAMPTON OFFICE | 365 County Road 39A #7 | Southampton, NY 11968 | (631) 287-4999