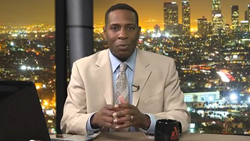 When people see the finished product, their eyes light up at the difference that a presentation shot in a professional studio makes. The difference is important to the client because his or her competitor is already doing a webcast.
RIVERSIDE, CA (PRWEB) June 10, 2014
StudioCasts are TV-style quality online presentations that are providing businesses, non-profit and government agencies with a way to reach new markets while enhancing the image of their brands. "The objective of StudioCasting is to improve upon the effectiveness and results obtained from traditional webcasts and live seminars that businesses may already be using or are considering," according to Dwight Cromie, President and CEO of Altek Media Group.
StudioCasting begins with the quality of the overall video presentation itself. "We call it StudioCasting because the recorded or live presentation is videotaped in a green screen studio with customized virtual set, professional HD cameras, lighting and professional sound equipment, as opposed to an office or home setting, where people create their own webcasts with a webcam on their PC. "We add on-screen graphics, insert additional video footage or interviews provide a moderator add music and provide virtual sets customized for each client to give it a network television-quality look and feel." Cromie said.
The idea of the StudioCasting came about while Cromie and his business partner, Jeff Allen, Director of Operations were developing several online video magazines, which provided their clients national and international exposure giving them marketing advantages over their rivals. The idea was not simply to help companies leverage the use of online videos for their marketing, but rather to create what they feel is a higher quality presentation. "We wanted to provide our clients with a better communications tool that interacts with their customers and employees while improving their brand image. We also wanted to ensure our StudioCasts reflected the high standards of the products and services our client provide," stated Allen.
In addition, to its application for reaching broad internet audiences locally, nationally and internationally, StudioCasting is also an effective internal communication tool as well as a highly targeted marketing resource that can be used on an open or invitation-only basis.
"StudioCasts are quickly replacing traditional webcasts and live seminars because of their effectiveness and affordability," said Allen. "StudioCasts are being used for both internal and external audiences. If a business or division within a company needs to make a presentation to its employees or stakeholders, they can do that live in real-time while taking questions that are messaged in from the audience. From a marketing standpoint, a company can also do the same thing for prospective customers who respond to an invitation-only offer. The presentation can then be archived and accessed repeatedly after that."
Cromie, says the response he has received to their StudioCasts and the associated marketing strategy has been overwhelmingly positive. "When people see the finished product, their eyes light up at the difference between a StudioCast and traditional webcast. The difference is important to our clients who are concerned about promoting or simply maintaining the image of their brand. Our clients want to look more professional without spending a lot of money or time, and that's how we can help them."
According to Cromie, One of their StudioCast Pros clients, Ja Marr Brown president of The Kaizen Way, a sales, management and leadership company, will be hosting a free StudioCast entitled "Stop Setting Goals and Start Achieving Them" on June 17th 2014 at 11:00 PST., for who are interest in StudioCasting.