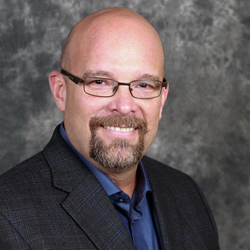 "You cannot find a more well-liked person in corporate aviation and we know his achievements will continue on even a larger scale." ~ Sam Robbin, CEO National Jets.
Ft Lauderdale, FL (PRWEB) June 05, 2014
National Jets Air Center, South Florida's award-winning FBO and private aviation leader, has announced that General Manager Russ Boy, Jr. (R.J.) will become branded sales representative for Phillips 66, the branded fuel program the company has used for nearly 30 years. A nationwide search to fill Boy's position has been launched and a successor is expected to be named in June.
Boy joined National Jets in 1995 and worked his way up from line service to general manager of the company's FBO/Fuel division.
"It has been a pleasure working with Russ for almost two decades as he helped make National into the preferred location for pilots and passengers of corporate aviation in the Southeast," said Sam Robbin, CEO of National Jets Inc. "You cannot find a more well-liked person in corporate aviation, and we know his achievements will continue on even a larger scale."
"Having my son as my right-hand man over the past 19 years has been one of my greatest experiences in business," said Russ Boy, Sr., Vice President, National Jets. "Watching him become a leader at National Jets and an asset to the aviation industry is a proud accomplishment for both of us. I wish him the best of luck in his future endeavors with one of our closest allies; they could not have chosen a better person."
Russ Boy, Jr. joined National Jets' Line Service team as a supervisor, then became Operations Manager for the FBO, Assistant General Manager and ultimately assuming the General Manager position. Under the tutoring of his father, Russ Boy Sr., Vice President of the company and son of one of the three founding brothers, R.J. learned the management and marketing concepts that assisted to build the FBO into an award winning service. The family tradition continues with Mark Binko, grandson of one of the founders, joining as Vice President of Finance last year, and Sam Robbin, son in law of a founding brother who has served with National Jets for nearly two decades, currently as president and CEO.
"Working at National Jets has been the best general aviation education anyone could receive. Learning the business from the ground up from my father, Russ Boy Sr., was the greatest gift. The opportunity to work in a family business that is recognized around the world has been an honor and working for Phillips 66, a partner for nearly three decades, will help me expand my industry knowledge further while helping grow the Phillips 66 brand," said Russ Boy, Jr. added.
About National Jets:
Headquartered in Ft. Lauderdale, Florida, National Jets has an award-winning FBO, operates a fleet of Learjet 35's and 45XR's for executive charter and air ambulance, and has recently expanded their aircraft management and consulting division. The company was founded in 1945 by the Boy family as a distributor of the Wall Street Journal across the United States quickly building as a cargo distributor throughout the Caribbean, Central, North and South America. In 1976 they developed the Air Ambulance division which has been in operation since then. National Air Ambulance possesses the first Air Ambulance certificate awarded in Florida. For more information, please visit NationalJets.com.