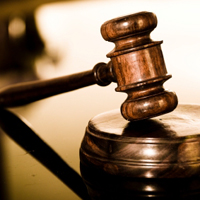 Over the past few days, many people are calling in. People are very concerned about the statute of limitations and want us to file their cases prior to the June 29 deadline
(PRWEB) June 03, 2014
On June 29, 2012, Stryker announced the recall of more than 20,000 Rejuvenate and ABG II hips implanted in patients throughout the United States. These hips are alleged to have a very high failure rate. However, to date, only a small fraction of those with recalled hips filed lawsuits. Attorneys at Kershaw|Talley are concerned individuals with affected hips may lose their opportunity to recover damages if they fail to file a claim before June 29, 2014.
In most states, the statute of limitations, or time in which you can file a lawsuit, is approximately two years. Stryker could possibly argue this statute of limitations began to run on June 29, 2012; the date it first announced a recall of its Rejuvenate and ABGII hips. Therefore, many victims will need to file their lawsuits before June 29, 2014.
Kershaw|Talley partner, Stuart Talley, reports: "Over the past few days, many people are calling in. People are very concerned about the statute of limitations and want us to file their cases prior to the June 29 deadline."
According to Mr. Talley, the date the statute of limitations begins to run is not always set in stone. Stryker may argue it ran on the date it announced the recall even if the plaintiff was unaware of the recall. Furthermore, Stryker might claim the deadline begins to run whether or not an individual underwent revision surgery or experiences any issues with their hip.
Specifically, Mr. Talley notes: "People are unaware that if your hip is not hurting, or your doctor has not recommended surgery, the statute of limitations could arguably be running on your case. It may be too late to bring a claim if you wait until your doctor says you need surgery. In order have protection down the road, it is critical to contact an attorney immediately."
The attorneys at Kershaw|Talley set up a statute of limitations information page which provides extensive information to victims. On this page, Stuart Talley provides detailed information via video concerning the statute of limitations and how Stryker Rejuvenate recipients should proceed to protect their interests. This website is just one of many Kershaw|Talley created in order to provide information for people impacted as a result of the Rejuvenate recall. The most popular sections of the Cobalt Chromium Toxicity Website include pages regarding cobalt and chromium toxicity, a medical research library, a reference page for Rejuvenate victims, and monthly updates on the Stryker rejuvenate litigation.
Kershaw|Talley is a Sacramento-based firm representing individuals nationwide in defective medical device cases. The firm generates hundreds of millions of dollars in recoveries for their clients and the classes they represent. Individuals impacted by Stryker's hip systems are entitled to compensation for wage losses, medical bills, and pain and suffering. For a free case evaluation, and more information about the status of the case, feel free to call Bill Kershaw or Stuart Talley directly at (888) 817-2527 or log onto http://www.cobalt-chromium-toxicity.com
U.S. Food and Drug Administration (FDA) link about the Stryker Hip Recall (July 6, 2012): http://www.fda.gov/safety/recalls/ucm311043.htm