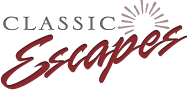 Woodside, NY (PRWEB) June 04, 2014
Classic Escapes, a family owned boutique travel company specializing in nature and cultural journeys around the world, is offering to sponsor a new student through Matanya's Hope once they reach 2,500 fans on their Facebook page. Classic Escapes currently sponsors four children through Matanya's Hope: Morris, Everline, Lanto, and Aisha and are looking forward to sponsoring a fifth student.
Matanya's Hope, a non-profit organization based in Kenya, East Africa, and the United States, is dedicated to breaking the cycle of poverty in East Africa by offering educational sponsorship to children who would otherwise have none and by assisting with projects critical to their survival. They are focused on eradicating poverty by educating Kenya's future. Their mission statement is as follows: To impart the knowledge and resources necessary for the community members of Nanyuki, the Maasai Mara, and surrounding areas of Kenya to increase their standard of living and establish self-sufficiency through educational support, with some financial, psychological and material support as needed.
Fans can "like" the Classic Escapes Facebook page here to support the cause.
About Classic Escapes:
Classic Escapes is a family owned boutique travel company specializing in nature and cultural journeys around the world. Our team represents decades of travel industry experience, and our itineraries are designed based on first-hand knowledge of our destinations. As such, we take great pride and care to ensure that our "family" is the most knowledgeable and attentive consultants around. We combine the exciting world of travel with the joy of learning about the planet we live on. We arrange for you to meet with friendly people in foreign places and balance "shouldn't miss" sites with experiences not found on conventional tours. When you travel with Classic Escapes, it's truly like you're one of our own. From the moment we begin the planning process to the day you return back, we're with you every step of the way. Learn more about Classic Escapes at http://www.classicescapes.com.