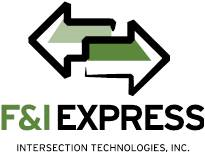 At AutoXcel we searched for a partner that would enable our electronic contracting system to flourish. In examining various companies, we were impressed by the methods of the F&I Express system.
Southlake, TX (PRWEB) June 04, 2014
Intersection Technologies Inc. – F&I Express® has added AutoXcel to its aftermarket F&I eContracting platform. F&I Express provides its dealers access to all of their providers in one place to eRate, eContract, eSign, and eRegister all of their aftermarket F&I products efficiently and easily from one place. AutoXcel's addition to the F&I Express eContracting platform will contribute to the overall industry march towards 100% electronic contracting of all F&I products.
Established in 2004, AutoXcel prides itself on being creative, innovative and resourceful in providing personalized service to agents, their dealers and the dealer's customers. AutoXcel has the drive to be the number one Auto Appearance provider and has developed numerous relationships with top rated companies to bring quality finance and insurance services and products to their clients.
"AutoXcel has been providing quality products and services to their agents and dealers for 10 years and we are excited to have them on board," said Brian Reed, President and CEO F&I Express. "F&I Express is all about providing agents and dealers with quality choices in eContracting their aftermarket products and the addition of AutoXcel allows us to do just that."
"At AutoXcel, we searched for a partner that would enable our electronic contracting system to flourish. In examining various companies, we were impressed by the methods of the F&I Express system. The F&I Express system permits an ease of communication between our electronic system and the system used by the various dealers. Most aspects of commerce today are centered in the ease of electronic availability and even in dealership world such electronic communication will be the norm within the next two years. F&I Express helps us achieve our goals of direct contract integration," said Mark Evans, President and CEO of the AutoXcel Corporation.
About F&I Express
Intersection Technologies Inc., parent company of F&I Express, was founded in 2008 to bring innovative solutions to the automotive industry. F&I Express focuses on combining cutting-edge technology products with tailored consulting to resolve challenges for customers all across the aftermarket F&I product segment – for administrators, agents, agencies, dealers, and lenders.
With business increasingly being conducted electronically, companies' processes are expected to move progressively faster. F&I Express is positioning customers ahead of the curve by leading them away from time-consuming, error-prone paper forms to their customized, streamlined eContracting platform. Other innovative products include ExpressRecoveriesSM, a system for faster rebate recoveries with more rebates paid; ExpressTablet®, a complete mobile office to sell more on the road; and ExpressSignature, a tool for even quicker eContract submittals and processing.
F&I Express was the winner of the Agent Summit 2013 Provider Innovator of the Year award for its automotive sales ExpressTablet iPad® application for agents and providers.
About AutoXcel
Founded in 2004, AutoXcel® prides itself on consistent personable service to contract holders, agents and dealers and the ability to create new ideas and new programs. AutoXcel's constant goal is to assure that the service provided is sincere and genuine. We treat each party to the transaction as our customer, whether it is the agent, dealer or the actual contract customer. Each day we strive to conceive of programs and products that are truly helpful to the public.