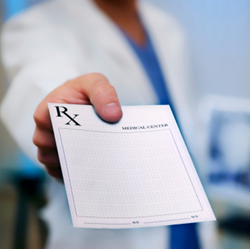 (PRWEB) June 10, 2014
The New York Times states, "Pradaxa, which was approved in 2010, was the first in a new group of blood thinners intended to replace an older treatment, warfarin, which required patients to submit to frequent blood tests and adhere to a strict diet. One of Pradaxa's main selling points was its convenience because it did not require any tests or dietary restrictions." Pradaxa has allegedly caused serious health issues and lead to patients filing lawsuits against Boehringer Ingelheim who are the makers of Pradaxa.
850,000 patients in the United States have been prescribed Pradaxa and it is said to have been linked to more than 1,000 deaths, according to the Institute for Safe Medication Practices. Time.com stated that, "German drugmaker Boehringer Ingelheim said on Wednesday May 28th referring to Master Case File 3:12-md-02385-DRH-SCW, that they have agreed to pay $650 million to settle thousands of U.S. claims questioning the marketing and safety of its popular blood thinner Pradaxa." The pharmaceutical company claims the drug's safety profile and the follow up studies by the FDA provide enough evidence that the drugs benefits outweigh the risks even though they chose to settle for 650 million.
Rudolph F. X. Migliore, P. C. has been investigating cases involving patients who were prescribed Pradaxa and have suffered from uncontrolled bleeding, brain hemorrhaging stomach bleeding, gastrointestinal hemorrhage and death. If you or a loved one has been prescribed Pradaxa and have suffered major side effects, please contact the firm at 631.543.3663.
About the firm: The law office of Rudolph F. X. Migliore, P. C. has represented clients in a wide range of product liability cases in the last three decades and has worked with nationally recognized associated firms to reach successful verdicts. The Long Island, NY law firm of Rudolph F. X. Migliore, P. C. extends its practice of legal services to medical malpractice, defective medications, defective medical devices, asbestos, mesothelioma and lung cancer-related cases.