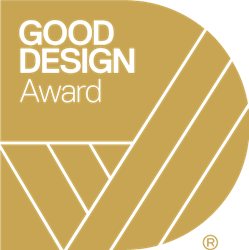 The Good Design Award is acknowledgement of our prowess in industrial design, which includes form as well as function.
Dublin, Ireland (PRWEB UK) 4 June 2014
On the heels of awards at major government trade shows in the USA and Russia, VESDA-E by Xtralis recently won a prestigious Good Design Award at the 2014 Good Design Festival in Sydney, Australia. Presented by Good Design Australia, the award was announced on May 28 at a gala event as part of the 2014 Good Design Festival, in association in VIVID Sydney. The awards (formerly the Australian International Design Award), established in 1958 by the Industrial Design Council of Australia, are the country's only national honors that recognize industrial design excellence and innovation. The honor puts VEDSA-E by Xtralis among the world's very best in design and innovation. Famed director James Cameron won the top award last year for the Deep Sea Challenger submersible, and the 2014 top prize went to a collection of products by renowned industrial designer Marc Andrew Newson, CBE. VESDA-E was recognized in the Commercial & Industrial category, and was the only life safety product to secure the honor.
"At Xtralis we're used to being recognized for excellence in reliability, performance, and technical innovation, especially in the life safety and security industries," commented Rajiv Singh, General Manager of Xtralis' Safety Division. "The Good Design Award is acknowledgement of our prowess in industrial design, which includes form as well as function. VESDA-E is elegantly designed to not only provide the best smoke detection, but also has an outstanding human interface, efficient maintenance and serviceability, as well as excellent connectivity options to provide the earliest of notification of a potential fire threat," Singh added.
In addition to the Good Design Award, VESDA-E was one of 17 products to be honored as a Powerhouse Museum Selection. The selections are displayed in the Success and Innovation gallery at the Powerhouse Museum for the next year. The museum operated by the Australian State Government, houses a diverse collection that spans history, science, technology, design, industry, decorative arts, music, transport and space exploration.
While current-generation VESDA was considered the benchmark for ASD systems, VESDA-E surpasses that with 15x greater sensitivity to smoke and double the longevity, with 8% less power consumption. Unique to fire protection, VESDA-E can quickly add remote monitoring, servicing, and detection capabilities with the addition of bolt-on hardware modules called VESDA Stax, including a version of its award-winning VESDA ECO gas detection solution. VESDA-E offers innovative & easy setup, configuration, remote monitoring, and connectivity options. A first in the industry, VESDA-E can be enhanced with downloadable software applications, called Xapps, which enable new, on-demand monitoring services. Available immediately are DustTrace, DieselTrace, and WireTrace Xapps, to monitor conditions and enable corrective response to take place before threats escalate. VESDA-E can be remotely and wirelessly monitored & managed using an iVESDA mobile app available on IOS & Android mobile devices. iVESDA mobility provides intelligent situational awareness for local & emergency personnel, vastly improving response time and effectiveness.