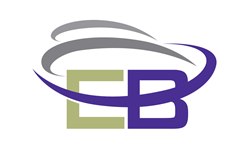 we are excited to be a part of this premier event
Sioux Falls, SD (PRWEB) June 04, 2014
EarthBend is proud to announce their participation in this year's HITEC conference. Every year the HITEC event brings together end users, manufacturers, and business partners looking to learn more about the hospitality industry and network with their peers. Located in booth #149, EarthBend will be displaying a full suite of their technology solutions geared toward the hospitality industry.
"EarthBend has been providing IT solutions to hospitality partners for over 10 years and we are excited to be a part of this premier event. We will have technologies on display from some of our key partners, and be available to discuss the full portfolio of EarthBend solutions," said Ryan Donovan, GM and VP of Sales and Service with EarthBend.
About EarthBend
For over 30 years EarthBend has been distributing information technology solutions to telecommunication resellers in the US and Canada. EarthBend serves over 3,000 customers providing highly qualified engineers certified by some of the largest voice, data, and technology manufacturers in the industry. Earthbend solutions are highly scalable, secure, easily managed, and optimized to meet their evolving customer needs with an extreme focus on delivering cost-effective solutions and best-in class customer satisfaction.
About HITEC
The 2014 Hospitality Industry Technology Exposition and Conference (HITEC), a service of Hospitality Financial and Technology Professionals (HFTP®), is the world's largest hospitality technology exposition and conference. HITEC offers attendees essential education, access to experts and hospitality technology vendors, the opportunity to network with top leaders in the industry and the resources to find cost-effective ways to improve company bottom lines.